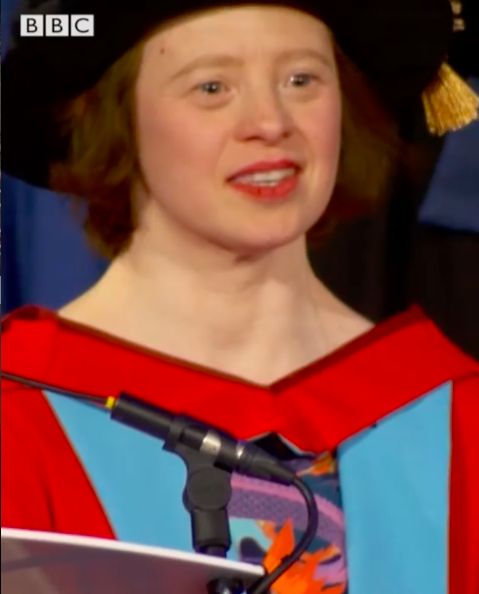 This actor and campaigner's story is an inspiring one.
Sarah Gordy, 40, with Down Syndrome has become the first person with the condition to receive an honorary degree from a UK university.
The University of Nottingham on Wednesday honoured Sarah with a Doctor of Laws degree at a ceremony at University Park campus.
Sarah had earlier in November, became the first woman with Down Syndrome to be made an MBE.
She's starred in British TV show "Call The Midwife" and is a very active campaigner for people with learning disability.
"If I believed all the things that people said I couldn't do, I would not have done any [dancing, acting and campaigning]," she said during her acceptance speech
She adds: "Don't listen to doubt… believe in yourselves."
Sarah's mother, Jane Gordy said of her daughter: "As far as I was concerned Sarah was going to have every experience there is and if she wants to do something, just do it."
Watch Sarah below