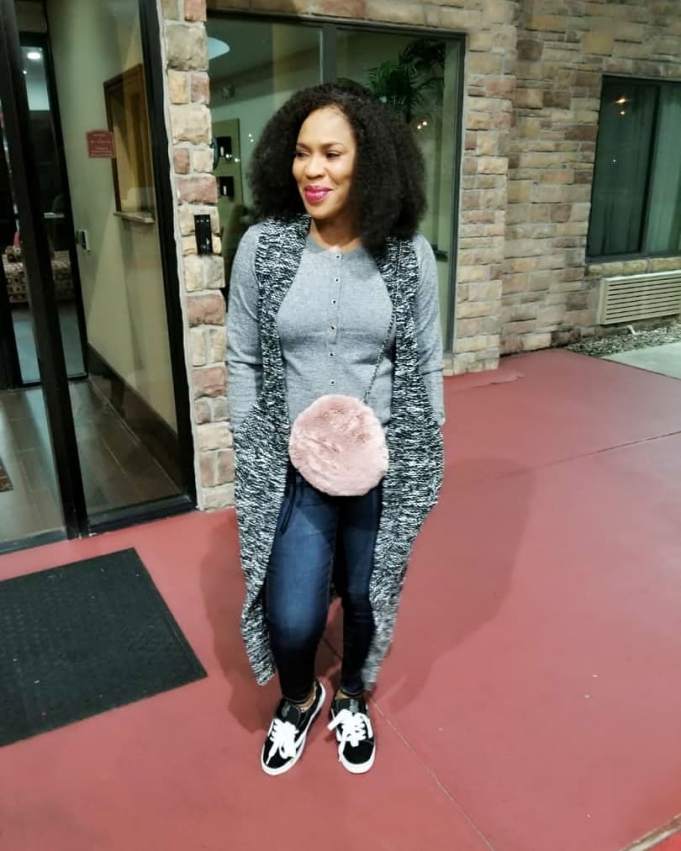 Nollywood actress, Faithia Balogun has taken to her Instagram page to recount the lovely encounter she had with a gentleman in the United States.
According to the actress, the gentleman speculatively in his 30s approached her and asked for her details, revealing he wants a relationship with her, the actress tried to turn him away but still persistent, he insisted he had her number but she collected his instead.
She wrote on her page,
I met one young man who is around 30 years here in US. He asked for my name and number. He asked I show him my IG page. He wants a relationship. I told him, my second child is on his way to university already and I have a man already. He said I lied with my age. I collected his number and insist that I won't give him mine. I couldn't stop laughing all through the trip back home. I won't call him but I truly like how self assured he came across, smart, full of life, optimistic and I need not say how handsome he is. I thought about him more than once, had to delete his number. The youngmen out there are not playing. This is more than STEWWWW.
This is just few days after the actress reacted to the trending romance of Wizkid and Tiwa Savage in 'Fever' video.
After several people had lashed out at Tiwa Savage, the mother of two chose to defend her, saying;
"Omo mi, @tiwasavage on this…gave it her all. The chemistry is do believable,; that is what art is about. Making make-believe seems like what you should believe. #fever video out."