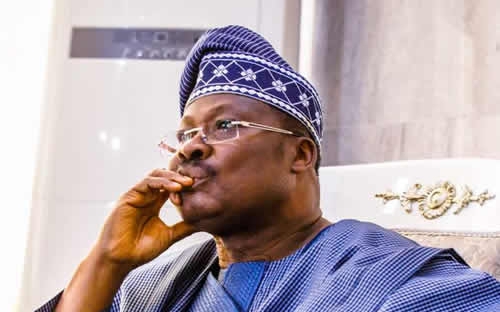 Oyo State Government is not leaving any stone unturned in its aggressive tax drive as it has continued to shut down major business outfits that are defaulting in the payment of taxes.
Among the companies shut down today is Obasanjo Farms located at Oluyole Industrial Estate, Ibadan, which is owned by former Nigerian President, Chief Olusegun Obasanjo.
Also affected are banks, MRS oil, Black Horse, Heinemann Educational Books, Lister Flour Mills, University Press Limited, Evans Brother, Brooking House, Group Medical hospital, Butterfield bakery, Chicken Republic and Rasmed publicity.
Some of the affected companies are located at Dugbe, Eleyele, Podo, Challenge, Onireke areas of Ibadan.
The exercise coordinated by the Oyo State Board of Internal Revenue, OYBIR, is being carried out by the combined task force team of the Oyo State Inter-ministerial Enforcement Unit.
Speaking on the exercise, OYBIR Chairman, Mr. Bicci Alli pointed out that the exercise became inevitable because of the failure of the affected companies to comply with the state tax laws after given the opportunities to do so. He appealed to the affected companies to do the needful so as to have their businesses back on track
According to him, "the exercise we carried out today is not something new and not outside the law. It is within the law. We went to restrain some corporate organizations that failed to pay what is due to Oyo state government after giving due notices, demand notices and even public notices to that effect and they failed to pay. So we went to those places to distain them from having access to their premises and it's going to be a continuous exercise, all through the week and even next week.
What they are guilty of is the payment of the environmental development levy. Some of them owe about two years. We wrote to them and gave them notices to pay, they refused to pay.
It was as a result of their failure to pay that we now embarked on the needful. But it's so sad that not until we have to take this step against the firms that they are now actually coming out to pay".
He concluded, "Government is not interested in disrupting the business of these corporate organizations, the business of government is to create an enabling environment for business to thrive which Oyo state government has done tremendously well in the last few years and that's why you see businesses springing up on daily basis in Oyo state.
The government cannot disrupt their businesses unless where it is absolutely necessary. The focus now is that we will collect every kobo that people owe the state government, we did publication on August 13, in two widely read newspapers, drawing the attention of corporate organizations and individual residents of Oyo state to pay all their taxes, dues and levies that they are supposed to pay to the state government within 14 days.
But that was like a reminder, prior to that: we served demand notices in line with extant laws on corporate organizations, individuals to pay their taxes. Some of the taxes are due early January, February, March, depending on the position of the law.
However, when they failed to pay, we did the reminder in line with the position of the law and we now did a public notice on 14th August, giving them 14 days to be able to pay. So, nobody could tell us that they were not informed".