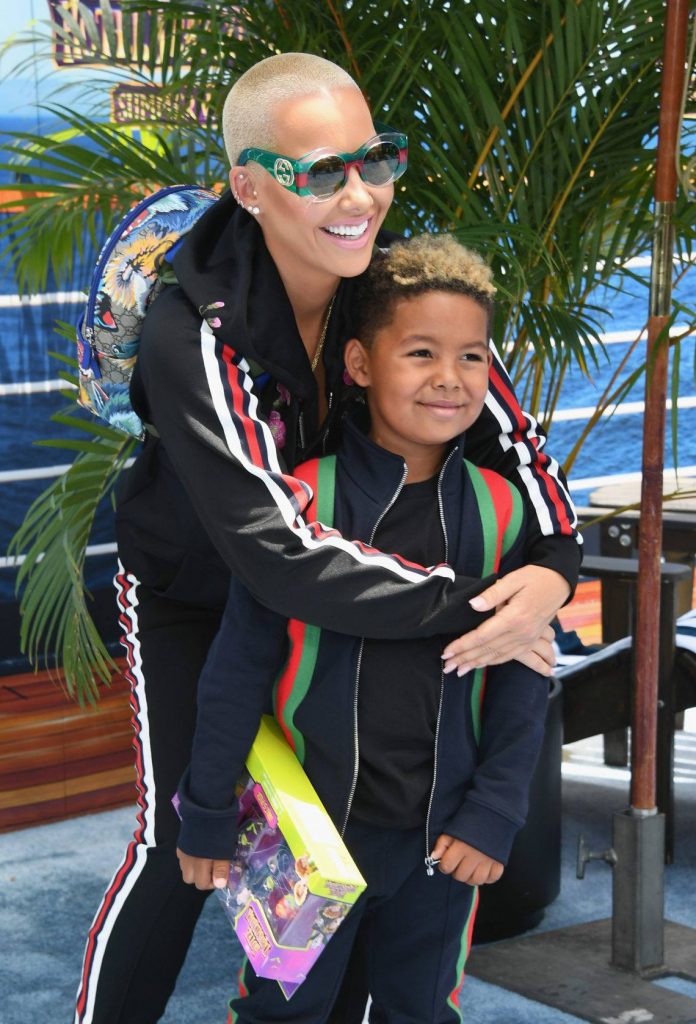 AmberRose has revealed she lets her five year old son,Sebastian,curse .
Speaking with Us Weekly ,Amber said
"I let my son curse in the house because it's a form of expression," Amber said. "I tell him when it's appropriate and not to say it at school. That's it."
"I tell him, 'I'd rather you say f—k,'" she said in reference to him saying th N-word.
Wiz has been coparenting with Amber since their divorce back in 2014.
Amber also said she won't be afraid to discuss protection and the importance of condoms.
"I'm going to put them in his drawer next to the bed and be like, 'I don't want you to have sex right now, but if you do, this is how to protect yourself,'" she said.