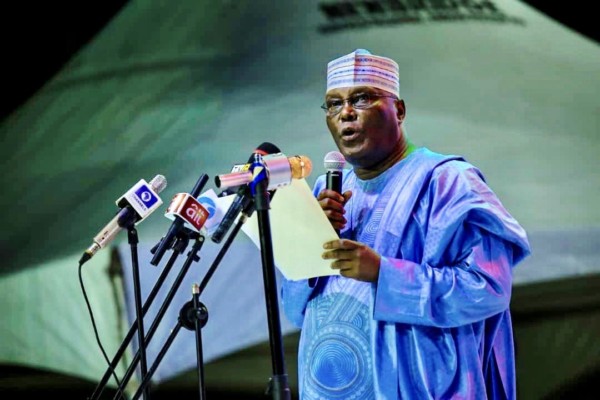 The People's Democratic Party (PDP)presidential candidate Atiku Abubakar has kicked off his presidential campaign ahead of the 2019 elections.
Speaking on his Facebook Live, Atiku shared his origin story, revealing that he started out as an orphan selling firewood in Adamawa. He said:
I started out as an orphan selling firewood on the streets of Jada in Adamawa. But God, through the Nigerian state, invested in me and here I am today. If Nigeria worked for me, I owe it as my duty to make sure that Nigeria also works for you.
He's not making grandiose promises, he shared, but is asking Nigerians if they are better off today than they were four years ago.
The most important question in this election is: Are you better off than you were four years ago? Are we richer or poorer?

I am not making grandiose promises. Rather than promises, I believe in policies.

A promise is an indication to do a future action. A policy is a plan to achieve future goal. As the International Monetary Fund stated very recently, it is the failure of this government to have a coherent and comprehensive set of policies combined with poor leadership that has led to its failure to deliver.

Over the last 18 months, I have worked with the best experts Nigeria has to offer to come up with policies and plans that when implemented will get Nigeria going in the right direction again.