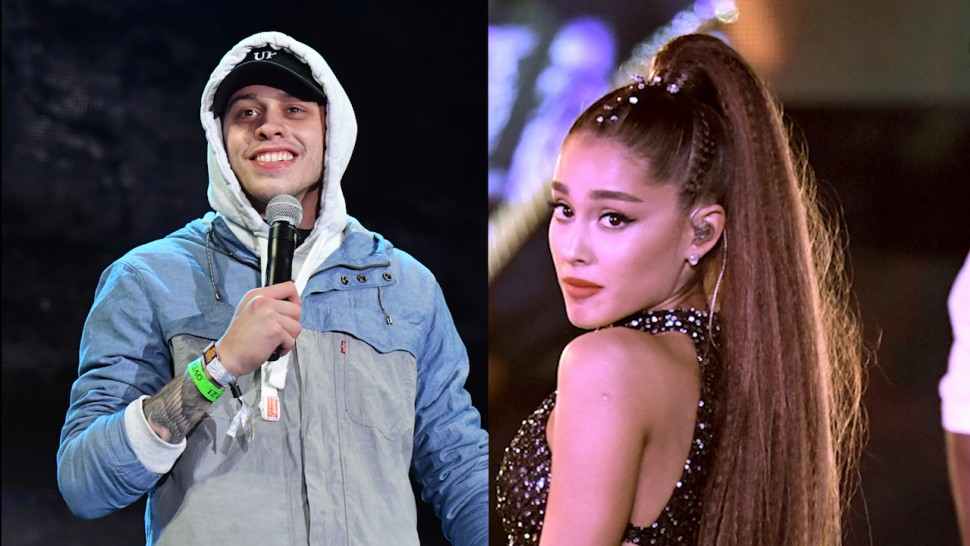 Clearly Ariana Grande and Pete Davidson are two of a kind, even when it comes to his not-so-traditional proposal!
The 25-year-old singer recently dropped by the Zach Sang Show where she offered fans some details on the exact moment her fiancé decided to ask for her hand in marriage, and let's just say he did it his way!
"He didn't get on a knee, thank God," she told the host. "No, that would've been so googly." Could she be referring the average fiancé getting all "googly eyed" when she's offered a ring?
This revelation comes just days after Grande shared on The Tonight Show with Jimmy Fallon that she predicted she'd marry Davidson years before they even started dating.
"I left his writers' room when we were writing skits and stuff for the show, and my tour manager was in the hallway, and I'm not a crushy person, like I don't have crushes on people I don't know, but I left and I like jokingly said to my tour manager, 'I'm marrying him. 100 percent. I'm literally marrying him,'" Grande recalled of a visit to SNL. "And we weren't even friends [at that time]."