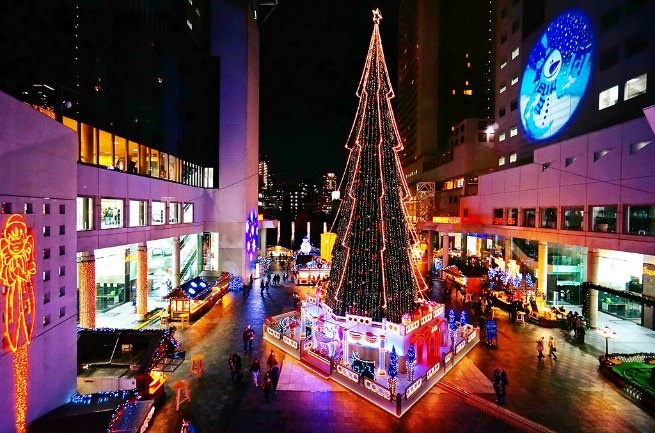 Christmas Time is here guys!
Check out the best Christmas destinations you can go
1.North Beach, Australia
Christmas on the beach guys   . Yes,  I know it sounds somehow but have you imagined being on the beach, enjoying the beach sound between your toes, taking a dip in the ocean alongside any chilled beer,  wine or drink.
While on the beach you can decide to create a Christmas set up by starting with a gazebo, bbq and esky for shade, food and drinks. You can also bring towels, sunscreen and more.
Christmas can never be a Christmas if you are not with your friends and loved ones and start some friendly family competition to lit things up.
So, if you are ever planing spending Christmas away from home I will suggest North Beach in Australia.
2. San Juan, Puerto Rico
San Juan is a small Island where you can enjoy sunny Christmas with a salsa beat and side dish of roasted pig.
A lot of festive activities take place from early December to January. Some churches organise a spectacular carol services and group of carolers travel from house to house to make merry which I'm very sure you want to miss.
While in San Juan you can also visit City Hall on the Plaza de Armas and the fairy-lit promenade Paseo de la Princesa for season-setting decorations.
3. Santa Claus Village,  Finland
A popular song says "Santa Claus is coming to town" but I don't think you need to wait for it to come to town, you can just pack your loads and head north to Finland's Arctic Circle to the Santa Claus Village to see the jolly man in red suit.
While in the city you can also visit the  amusement park called Santa Park.
4. Dresden, Germany 
Christmas markets in Germany are among the famous  markets in the world and you will find one of these markets in Dresden.
Striezelmarkt in Dresden has been running for over 500years. At the market you can get various beautifully handcrafted ornaments, warm red or white wine, fragrant with Christmas spice
Other markets in the city that you can visit are Medieval market. At the market food is cooked over open fires, the stall holders wear medieval costumes.
If you a fan of archery or good in archery you can try it out or play games with your loved ones there.
5. New York, USA
Do you all remember Home Alone and some couples of hollywood movies about winter holiday?  If yes I bet you don't want to be left at home during this Christmas when your family and friends leaves for New York so go ahead and check available Flights to USA.
Christmas in New York is so romantic, magical, cold, windy, and insanely crowded. While in New York, you can ice skate at Wollman rink in Central Park.You can visit the Empire State Building which is lit up with red and green lights.
There's also a giant Christmas tree in front of Rockefeller Center like Kevin in Home Alone 2!. Incase you get cold along the way, just stop at Serendility 3 to take their frozen hot chocolate.
All of these and more are stuff you can do at New York. So why not check out Cheap Flights To USA to book your tickets.
Where are you spending Christmas? What's your favorite Christmas destination?