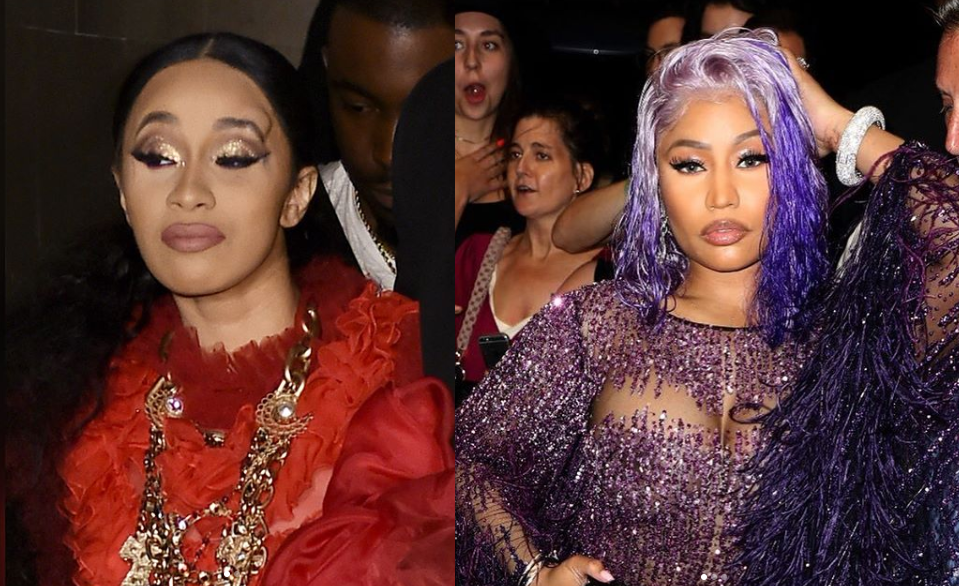 Cardi B reportedly feels 'zero remorse' for throwing a shoe at rival Nicki Minaj during a New York Fashion Week party on Saturday.
Cardi, was simply 'defending her daughter's honour' after hearing the Anaconda rapper, 35, had been 'talking trash' about her family, sources claimed.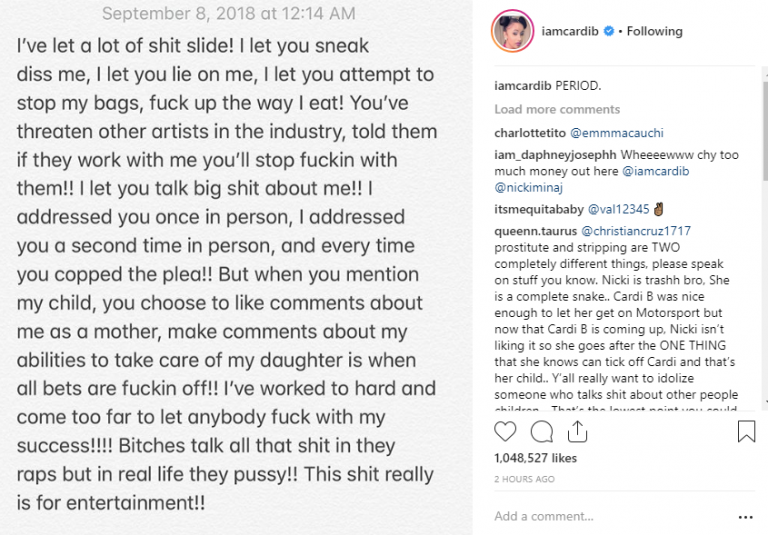 Cardi believes Nicki likes to 'incite people for sport' and was so enraged by her alleged comments that she would throw a shoe at her again, according to TMZ.
Cardi B wouldn't change a damn thing about her decision to attack Nicki Minaj, in fact, she'd even chuck her shoe again in that same situation,' a source told the site.
'Cardi was simply defending her daughter's honor after hearing Nicki had been talking trash about her family… and she'd still sling her stiletto if she had to do it all over again.'
The insider added:
'Cardi thinks Nicki has some nerve saying she needs an intervention, when Nicki is the one who incites people almost for sport.'
After the fight, Cardi B posted on Instagram to accuse Minaj of 'talking s**t' about her parenting skills.