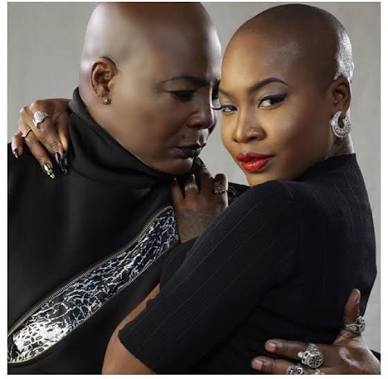 Meanwhile, Charly Boy has come out to support his daughter, Dewy Oputa, after she shared a cozy photo of herself and her lesbian partner on social media.
He told Sunday Scoop that he would always support his daughter irrespective of her choice of a sexual partner. He said,
"She is my daughter, why won't I support her even if she is whatever she is? My father supported me too. We can argue on moral grounds but we all have our rights to life. I fought for the gay community; so, if my daughter turns out to be this way, I should walk my talk."
Admitting that he might not like her sexuality personally, he said there was nothing he could do about it since she is an adult. The Area Father stated,
"I have daughters who are married and have children, but she is the only one who has decided to be different. As long as she finds happiness or moves on with her life, I don't have any problem with it. My father wanted me to be a lawyer and I told him I didn't want to be a lawyer; I did what made me happy.