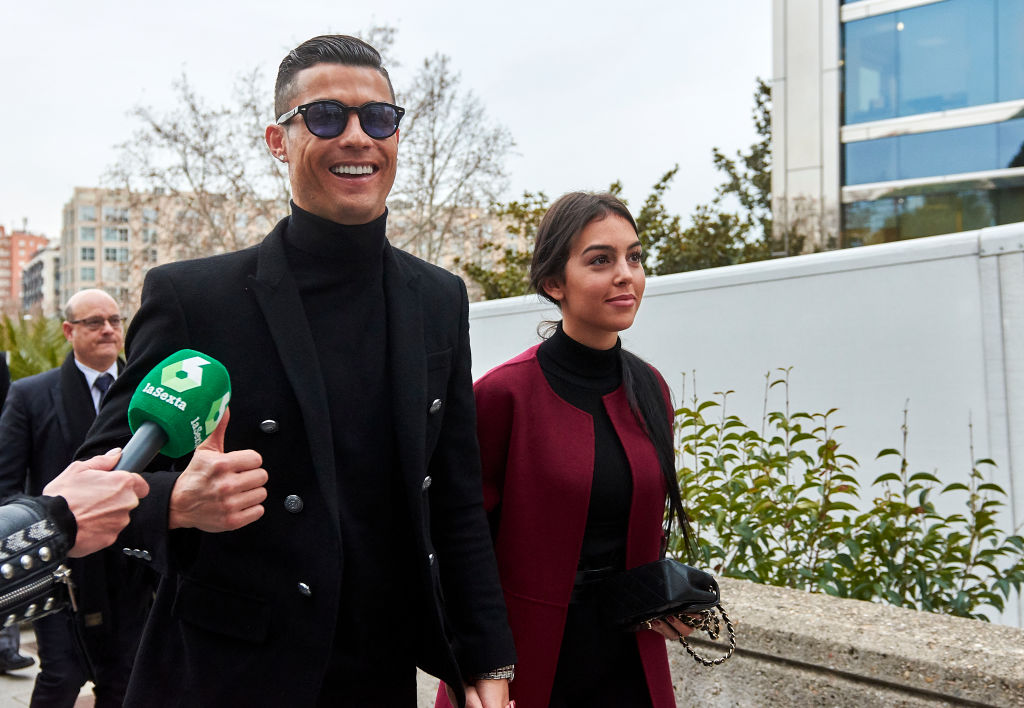 Today 33-year-old Portuguese soccer superstar Cristiano Ronaldo appeared in court for his Tax Fraud case and he pled guilty to the charges.
He attended the hearing with his girlfriend Georgina Rodriguez and they were all smiles as they held hands and walked into the Court.
According to reports, Cristiano Ronaldo pled guilty to tax fraud after being accused of using a shell company to hide income generated by his image rights over the course of about three years, during his days at Real Madrid.
While he will not have to go to prison, he has been fined nearly $21.6 million and he was also given a two-year suspended sentence.