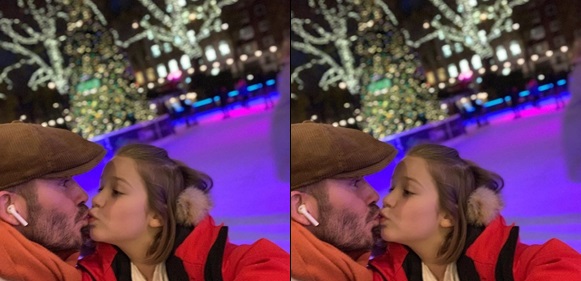 David Beckham  and his only daughter Harper Seven Beckham, 7, shared a kiss on the mouth in a new photo shared by the father. The retired professional footballer, who has three sons and a daughter with Victoria Beckham, shared the photo and wrote:
'Christmas is coming let's go skate'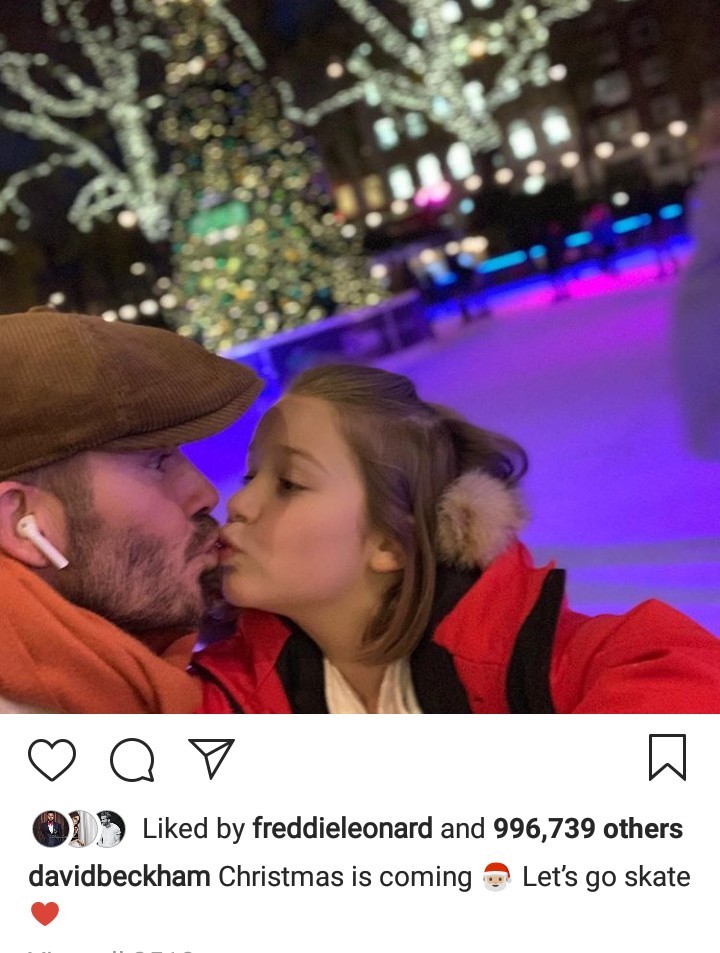 A number of internet users called David out, telling him it was inappropriate to kiss his daughter on the mouth.
"This is not right," @violeta__rr wrote.
"That looks wrong," @kshm22 added.
But a lot of other IG users defended him