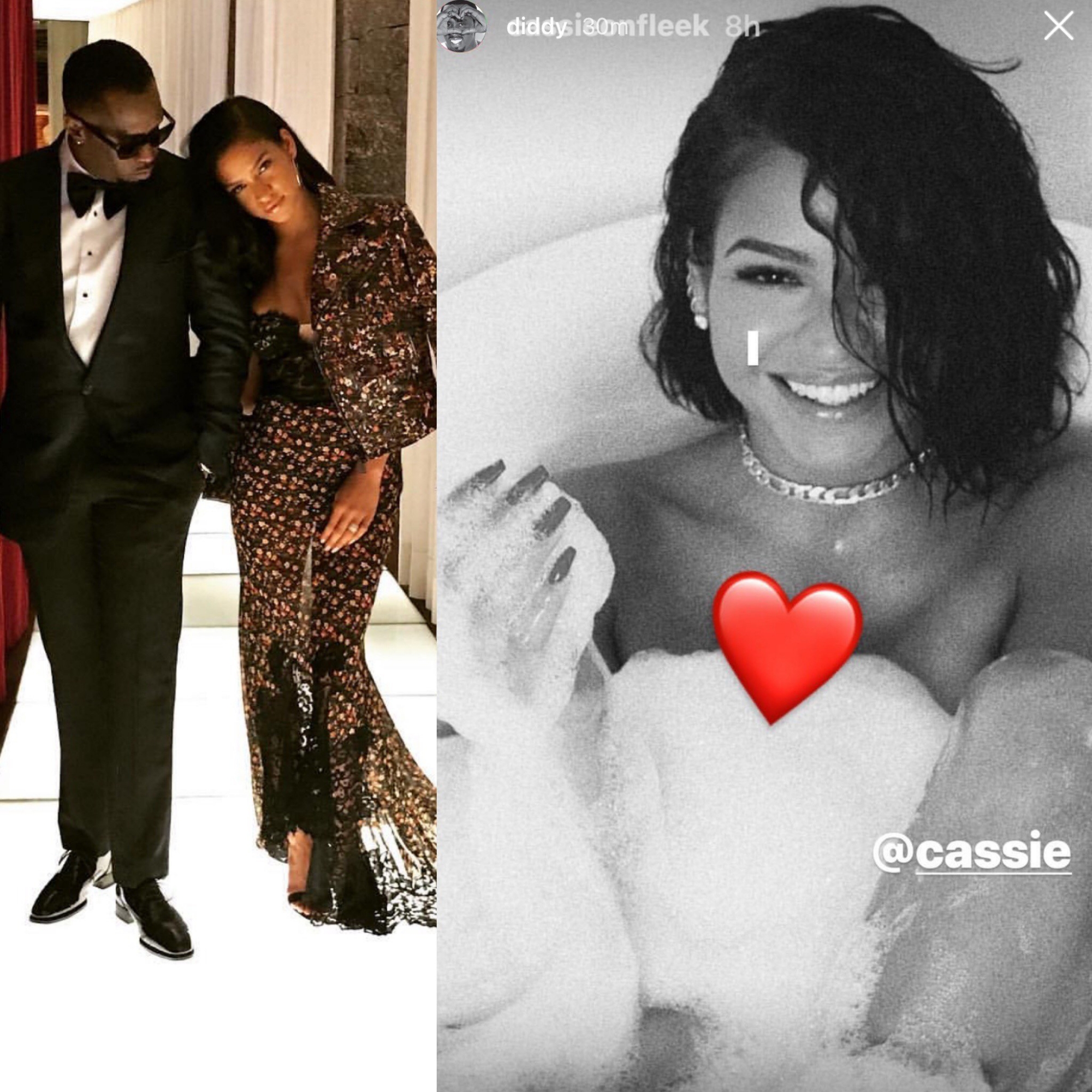 Diddy may be broken from losing the mother of his kids, Kim porter however , he still has a soft spot for his ex girlfriend of 10 years, Cassie .
The music mogul took to his Instagram story to show love to Cassie with a love emoji .
This may not be unconnected with the death of her grandma. whom she has been mourning this week .
Diddy and Cassie broke up a few months before Kim Porter's death .
They were also spotted together a few days after the tragic occurrence .