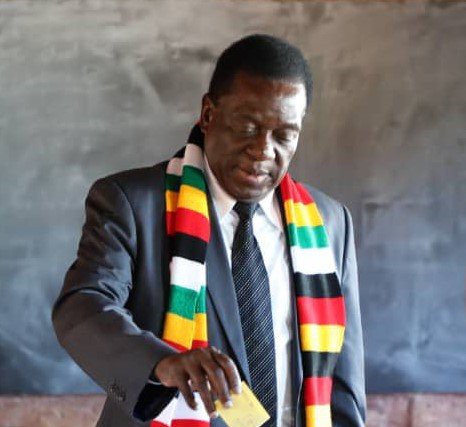 The Head of State of Zimbabwe's second republic has emerged. The country's electoral commission on Friday morning announced incumbent president, Emmerson Mnangagwaas winner of the Monday elections. Shortly after the results were announced, the 74-year-old former Vice President took to Twitter to thank Zimbabweans:
Thank you Zimbabwe!

I am humbled to be elected President of the Second Republic of Zimbabwe.

Though we may have been divided at the polls, we are united in our dreams.

This is a new beginning. Let us join hands, in peace, unity & love, & together build a new Zimbabwe for all! pic.twitter.com/FbdrixAktR

— President of Zimbabwe (@edmnangagwa) August 2, 2018
Emmerson who contested under the country's ruling party ZANU-PF, won at least 50.8 percent of the votes with Nelson Chamisagoing closely with 44.3 percent in the polls multiple reports have labelled violent and marred with rigging.
According to Al Jazeera, no less than 6 persons died and 14 others injured in a clash between Chamisa's supporters and security officials. The report confirmed that Chamisa's supporters took to the streets of the country's capital on Wednesday to protest the rigging of Monday elections.