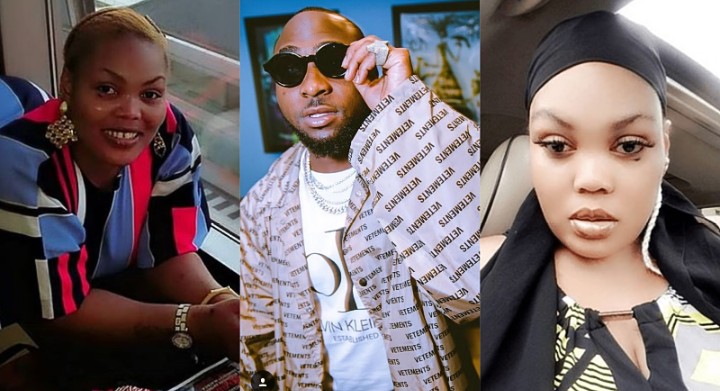 Motunrayo Anikulapo-Kuti, a daughter of late afrobeat legend, Fela Anikulapo-Kuti has revealed why she does not like Davido.
The daughter of afro-beat maverick, Fela Anikulapo-Kuti, Motunrayo Anikulapo-Kuti, has revealed how much she dislikes Davido and his music.
In a chat with Showtime , Motunrayo who takes after her fearless late father explained.
"Last week, I contacted an Instagram page that has been promoting Davido to post and promote a content I've and they said since I'm Fela's daughter I should pay N20,000. I told them I couldn't afford N20,000 but N10,000. I later said I would pay N15,000 because I had just N20,000 in my account and I couldn't exhaust all of it. They made jest of me saying 'Oh, Fela's daughter had only N20,000 in her account'. This is one of the reasons I don't like him; I've never liked him."
She added:
"There was a time he came to Afrikan Shrine and sat on my chair; I told him he was sitting on my chair that I was older than him with more than 8 years, that, he should get up for me. I advised him not to think that because he's Davido he can just come and sit on my chair. He eventually stood up though."
Many may see Davido as one of the richest musicians on the continent but that doesn't seem to move Motunrayo as she boasted that she is ten times richer than him.
"I've royalties I collect and my net worth is ten times more than Davido's. If I begin to think of how long I've been making money or when I started making millions, Davido had not dreamt of making the money he's spending now", she said.
Speaking further, she condemned his kind of music, classifying it as crap music.
"I don't think Davido is a good artiste, I don't like him. I've never related to his songs because he usually sings about girls, love, money and I'm not interested in that kind of music.
I want music that would give me intelligence, music that would make me feel okay when I'm in a particular situation, not songs that would be telling me about a woman, a gold digger, an expensive shoe, accessory or whatever.
"That's why I love Nicki Minaj; if you listen to her hardcore songs you'll get a lot of intelligence from it", she said.