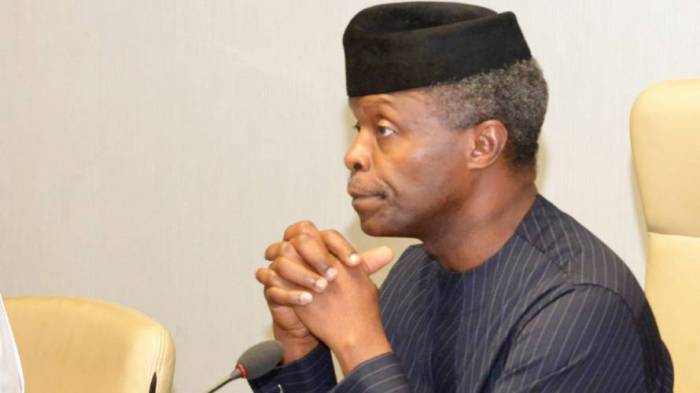 The Federal Government has called for the extension of Google Station's free WiFi services to markets in Nigeria.
The Vice President, Prof. Yemi Osinbajo, disclosed this in Lagos on Friday while declaring open the 32nd Lagos International Trade Fair.
He said, "We are currently facilitating an innovative product being rolled out by Google, the Google Station where free WiFi is provided in public places. So we now have Google Station in six different locations, including Palms Shopping Mall, Landmark Centre, the University of Lagos, MM2, the domestic airport, computer village and Ikeja City Mall.
"But for us, the more interesting part of it is that we are asking them to roll out in markets across Nigeria. So, in the next few months, they will be in Onitsha Main Market; in Gbagi, Ibadan; in Kuto Market in Abeokuta; in the Kaduna Central Market, Sura Market and Lagos/Abuja international airport by the end of the year."
According to Osinbajo, the government believes that by democratising access to the Internet in public places and in markets, more people can do their business and receive information, and the information can be cheaply delivered to them.
Speaking about the challenges in export and import processes, he admitted that there were still a lot of problems despite cutting down on documentation.
He said, "We are working on that and one of the reasons why we are trying to establish the national trade platform or the single window for imports and exports is because it can significantly reduce the time it takes to bring in goods and clear them.
"We hope that we will be able to launch that single window in a few months. It is being delayed due to individual ministries, departments and agencies of government trying to align all their various electronic platforms. But we are working on all of that."
In his welcome remarks, the President, Lagos Chamber of Commerce and Industry, Mr Babatunde Ruwase, said the theme of the trade fair, 'Connecting businesses, creating value,' was chosen to underscore the importance of relationships and interactions among businesses for the purpose of wealth creation.
"It is also to underline the value of interactions between producers and service providers, and the end users," he added.
The Chairman, Trade Promotion Board, LCCI, Mr Gabriel Idahosa, expressed confidence that exhibitors would get full benefits of participating in the fair.
"They will expand their business horizon through the development of new partnerships, new customers, feedback from their consumers and showcasing their products, not just to the Nigerian market but also to continental and global markets," he stated.