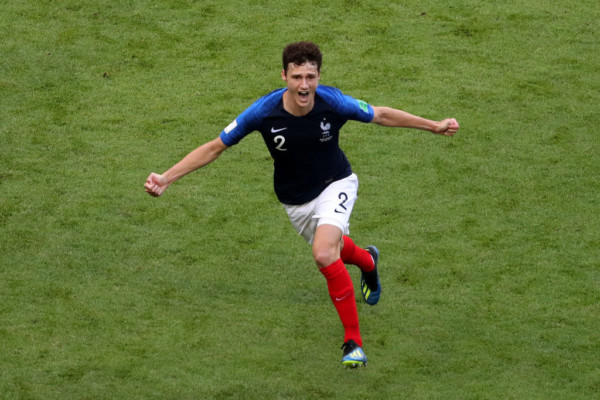 France's Benjamin Pavard has emerged as the winner of the 2018 World Cup Goal of the Tournament.
FIFA had asked that fans select their favourite goal in the tournament, with Ahmed Musa's goal making the shortlist.
Pavard scored a screamer in France's match against Argentina in the Round of 16, a goal fans have voted as the best goal.
The goal levelled the match to 2-2, although France ended up winning the 4-3 tie.
Pavard, talking to FIFA about the goal, said:
The ball bounced up as it came to me. I didn't even think about it. I just tried to get over it and keep it down