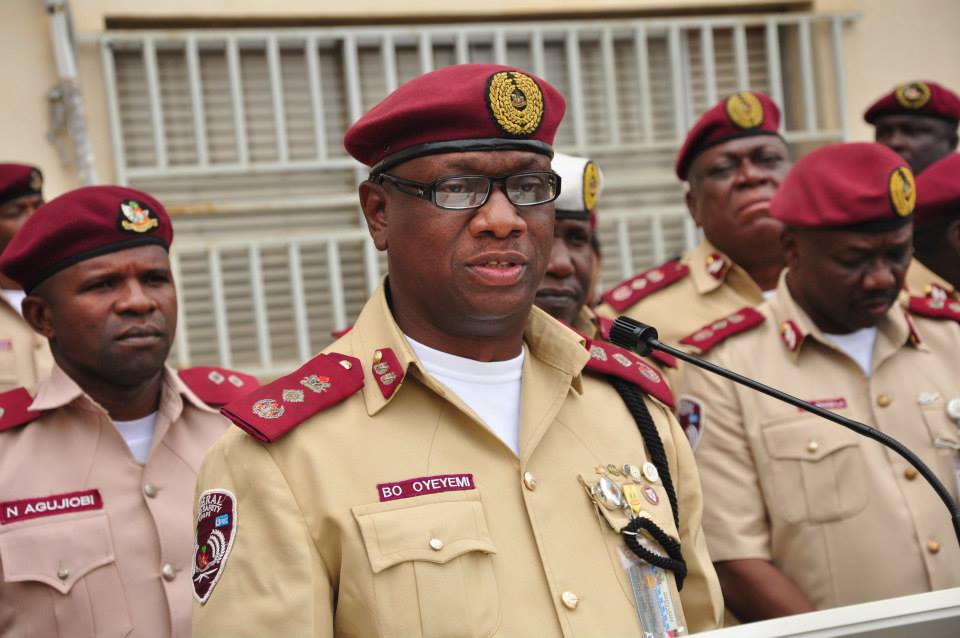 The Federal Road Safety Corps has commenced the screening of 324,000 applicants for recruitment in the Federal Capital Territory and 36 states of the federation.
The Corps Marshall, Dr. Boboye Oyeyemi, who visited two screening centres at the National Stadium and Mogadishu Barracks in Abuja on Monday, explained that only 4,000 successful applicants would be recruited by the corps.
He stated that about 400 would be engaged out of the 105,000 university graduates that were taking part in the ongoing screening exercise which he said would hold for four days.
Oyeyemi expressed satisfaction with the orderly conduct of the exercise, attributing this to the high number of graduate applicants.
The applicants for officers cadre, the FRSC boss said, would be screened on Monday and Tuesday while the screening for other cadres would hold between Thursday and Sunday.
He said, "The programme started by 6am, you can see the orderliness, it shows the level of planning in accordance with the directive of the Secretary to Government of the Federation.
"The same thing is going on all over the federation. We are working with about 324,000 applicants nationwide out of which we have about 105,000 graduates and you can see their level of discipline too, I think I'm impressed."
Boboye frowned on the participation by pregnant women and nursing mothers in the exercise, noting that they would be disqualified, adding that over-aged applicants will also not be considered.
"From what we are seeing, there are some pregnant women, there are some who are over-age and those who are short, they didn't meet the requirements, some are married, so it's bound to happen," he added.