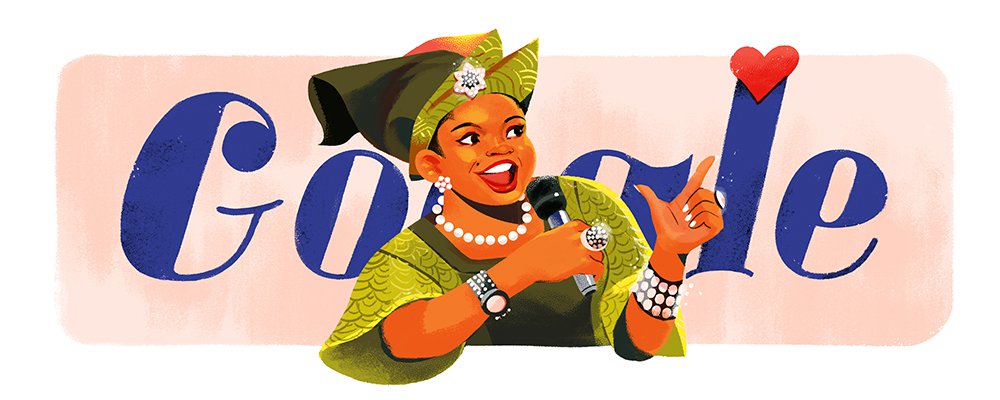 Google has changed its homepage doodle today, November 11, being posthumous birthday of legendary Nigerian musician and actress Christy Uduak Essien-Igbokwe MFR.
Essien-Igbokwe was born on November 11, 1960, died June 30, 2011 in Lagos state, Nigeria. She was buried September 10, 2011.
Essien-Igbokwe was born in Okat, Onna Local Government Area of Akwa Ibom State, Nigeria. She lost her mother at the age of 12 and her father in 2005. Growing up she lived in Aba, Abia State with her late mother's friend who encouraged her singing career and bought her a fairly used cassette player to record her songs.
In her life time, she was sometimes called Nigeria's Lady of Songs and was known for her song "Seun Rere". She was the first female president of the Performing Musicians Association of Nigeria (PMAN). She was also the chairwoman and managing director of Soul Train entertainment limited.
Essien-Igbokwe contributed enormously to nation building, peace and tolerance – which, alongside moral uprightness, remain constant themes of her songs. She won over 45 awards locally and internationally.