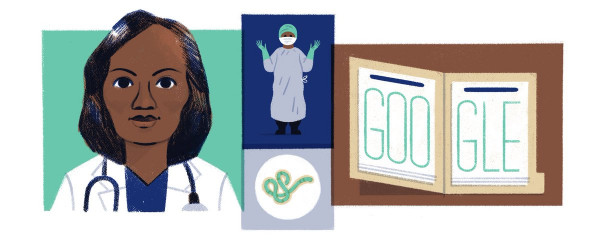 Late Dr. Ameyo Stella Adadevoh, the Nigerian hero who curbed a possible spread of the Ebola virus across Nigeria, is today's Google Doodle.
Adadevoh, who would have turned 62 today, ensured that the patient with the virus, Patrick Sawyer, remain in quarantine despite pressures from both the Liberian government and the patient.
Adadevoh herself later tested positive to the virus and passed August 19, 2014.
Google, writing on its Twitter @googleafrica about the doodle, wrote:
Today our #Googledoodle celebrates the life of Stella Adadevoh, the Nigerian doctor, who helped stop the spread of Ebola in the country during the 2014 outbreak.
Today our #Googledoodle celebrates the life of Stella Adadevoh, the Nigerian doctor, who helped stop the spread of Ebola in the country during the 2014 outbreak. pic.twitter.com/qTl8gSrhAi

— Google in Africa (@googleafrica) October 27, 2018