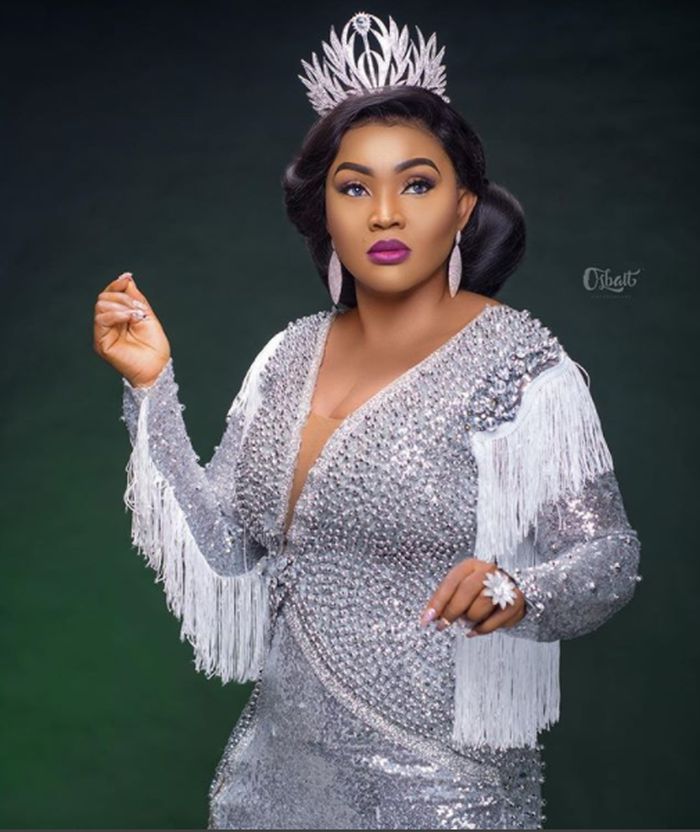 The nominee list for 2018 Best of Nollywood (BON) Awards has been released.
This year, they received 112 films including 93 feature films, eight sho, t films and one documentary series were screened. Ten others were disqualified for various reasons relating to not meeting entry requirement.
See the full list of nominees below.
Best Actor in a Leading Role (English)
Ramsey Nouah – Body Language
Kelechi Udegbe – Bedroom Point
Gold Ikponmwosa – Oga Bolaji
Nosa Obaseki – Queen of Queens
Femi Branch – What Men Want
Mike Godson- Mark of Royalty
Best Actor in a Supporting Role (English)
Adeniyi Johnson – Outcast
Femi Branch – Obsession
Shawn Faqua – Personal Assistant
Greg Ojefua – Oga Bolaji
William Omo Godwyn- Ebosimi
Best Actor in a Leading Role (Yoruba)
Femi Adebayo – Etiko Onigedu
Lateef Adedimeji – Hey 
Yemi Solade – Irolabi
Ninalowo Bolanle – Judasi
Ibrahim Chatta-  A Year to Live
Best Actor in a Supporting Role (Yoruba)
Jamiu Azeez – Hey
Adeniyi Johnson – Tife Bankole
Olutayo Amokade – Etiko Onigedu
Ibrahim Chatta – Judasi
Taiwo Ibikunle– A Year to Live
Best Actor in a Leading Role (Hausa)
Umar M Shareef in Mansor
Umar M Shareef in Mariya
Best Actor in a Leading Role (Igbo)
Tim Ebuka – Obinwanne
Swanky JKA – Ofuobi
Swanky in A Lonely Lane
Best Actress in Leading Role (English) 
Mary Lazarus – What Men Want
Tana Adelana – Body Language
Funmilola Aofiyebi Raimi – We Don't Live Here Anymore
Nancy Osime – Disguise
Omowumi Dada- Oga Bolaji
Maltilda Obaseki- Queen of Queens
 Best Actress in  Supporting role (English)
Victoria Egbuchere – Blame
Ifu Ennada – Obsession
Uche Nwaefuna – What Men Want
Bimbo Adesemoye – Personal Assistant
Chacha Eke Faani – Mark of Royalty
Moyo Lawal- Bedroom Point
 Best Actress in Leading Role (Yoruba)
Ronke Ojo – Osun Sengede
Bukunmi Oluwasina – Hey
Feyisara Hassan – Tife Bankole
Dayo Amusa – Tabili ba yi
Seyi Edun – Irukana
Best Actress in a Supporting Role (Yoruba)
Liz Da Silva – Eniolami
Mercy Aigbe – Judasi
Bukola Adeeyo – Irukana
Adebimpe Oyebade – Dear Sister
Seyi Asekun- Osun Sengede
Best Actress in a Leading Role(Hausa)
Maryam Yahaya in Mansoor
Maryam Yahaya in Mariya
Best Actress in a Leading Role( Igbo)
Phil Daniels – Obinwanne
Chioma Idigo – Ofuobi
Kindness Fidelis in A Lonely Lane
 Best Child Actor in a Movie
Prince Adams– Ofuobi
Daniel Adesina– Ofefe
Best Child Actress in a movie 
Jasmine Fakunle  in Oga Bolaji
Ifedi Sharon in Sister Jessica 
Zino Amata in Manny
Moses Olaiya  Movie with the Best Comedy 
10 Days in Sun City
Irolabi 
A Million Baby
Bedroom Point
Movie with the Best Social Message
We Don't Live Here Anymore
Surrogate 
A Year to Live
Pain Within
Somina
Best Short Film of the Year 
Blank 
Mirabel 
Pain 
Omotoke
Documentary of the Year
Green Passport
Movie with the Best Special Effect
Osun Sengede
Etiko Onigedu
Tife Bankole
Ebosimi
Movie with the Best Screenplay
Queen of Queens
We Don't Live Here Anymore
Oga Bolaji
Ebosimi
Body language 
Best use of Nigerian food in a Movie
A Year to Live
Outcast 
Etiko Onigedu
Obsession 
Simbi Alamala
Best Use of Costume in a Movie
Personal Assistant
Ebosimi 
Osun Sengede
Blame 
Best Use of Make-up in a Movie 
Disguise 
Personal Assistant
Etiko Onigedu
Osun Sengede
Ebosimi
Movie with the Best Production Design
Osun Sengede
Etiko Onigedu
Oga Bolaji
We Don't Live here Anymore
Ebomisi
Best Kiss in a Movie
Bimbo Ademoye/ Shawn Faqua – Personal Assistant
Yemi Blaq/Ifu Ennada  – Obsession
Mawuli Gavor/ Odera Olivia Orji – Obsession
Eddy Watson and Victoria Egbuchere in Blame
Movie with the Best Sound Track
Omojowolo
Osun Sengede
Mark of Royalty
Oga Bolaji
Queen of Queens
Movie with the Best Editing
Oga Bolaji
We don't Live Here Anymore
Surrogate
Queen of Queens
Most Promising Actor
Francis Sule in  We don't Live Here Anymore
Temidayo Akinboro in We don't Live Here Anymore
Moses Akerele in Mirabel
Most Promising Actress
Elma Mbadiwe in We don't Live Here Anymore 
Ifu Ennada  in Obsession 
Victoria Egbuchere in Blame
Oreoluwa Adedoyin in  Ofefe
Movie with the Best Cinematography
Queen of Queens
Oga Bolaji
Osun Sengede
We don't Live Here Anymore
10 Days in Sun City
 Director of the Year
Kabat Esosa Egbon- Queen of Queens and Ebomisi
Sobe Charles Umeh/Akin-Tijani Balogun- Surrogate
Tope Oshin- We Don't  Live Here Anymore
Moses Inwang– Body Language
Kayode Kasum- Oga Bolaji
Movie of the Year
Queen of Queens
We don't Live Here Anymore
Surrogate
Ebosimi
Body Language
Revelation of the Year (Female)
Adebimpe Oyebade
Zainab Bakare
Jumoke Adelaja
Charity Asuquo
Odera Olivia Orji
Lucy Ameh
Revelation of the Year(Male)
David Akande 
Debo Maroni
Tomiwa Tegbe
Emeka Nwagbaracha
Mike Afolarin