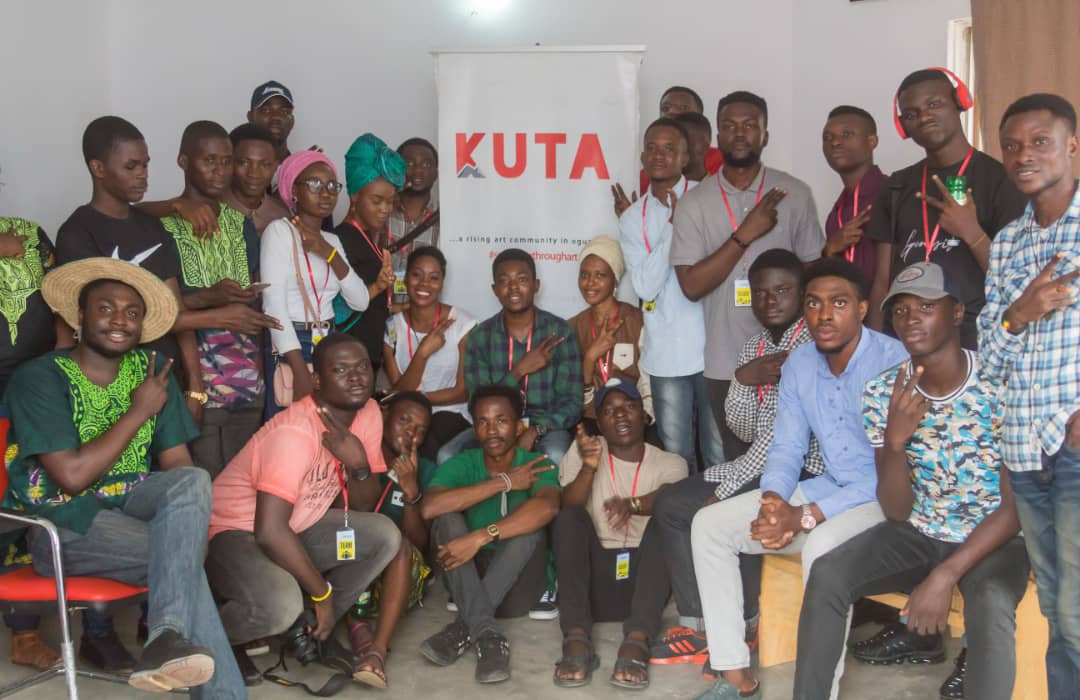 On Friday, 31st of August, the Hubit NG team had their first ever tour and first of it's kind in Ogun State to creative hubs in Abeokuta with Ogun State social media influencers.
Nine different influencers were selected to visit two creative hubs in the city with the team.
The first stop during the tour was at Rock Space Nigeria (@rockspaceng)
The team was greatly welcomed by the facilitators, Kayode Adebiyi and Ibukun Olusola at the hub while they told the team how Rockspace operates.
At Rockspace Nigeria (@rockspaceng), you have access to a creative workspace, constant power, internet, a 50 seater conference room. For more info visit www.rockspace.ng
Our second stop was at Nest By KUTA (@nestbykuta) where the influencers were told about the amazing things KUTA Nigeria (@kutanigeria) have been doing with creatives in Abeokuta.
Nnanna Kjngsley Nnachortam, Kene Nwatu and Kayode Adebiyi talked about the history of KUTA, how the name came to be, their community, programs they coordinate and their recent campaign #SupportCreativity
Kayode Adebiyi explained how KUTA runs as an NGO and how they support creative minds. He talked about the great minds called RANGERS who oversee the affairs of KUTA to monitor, develop and scout for talents in the state.
After questions and answers between the KUTA Rangers and the Influencers, KUTA rangers took the influencers on KUTA building tour, showing them the conference room, exhibition room, a room where different kinds of painting is done and a relaxation room for artist whose work might lapse over the night and would need to rest.
It was indeed an educative, informative tour.
To keep yourself updated about our upcoming tour follow us on social media @hubitng. Follow the hashtags for more conversation on the social media platforms;
#HubitToursAbeokuta
#AbeokutaisReady
oku