In spite of the speculations that his marriage to his Colombian wife, Sonia Ogbonna is in trouble, Nollywood actor, IK Ogbonna is not worried as he drops a hint that he's back in the market.
Sharing this cute photo of himself on Instagram, he wrote: 'EVERYDAY OPENS UP DOORS TO NEW BLESSINGS. #HUSBANDMATERIAL50000000YARDS.'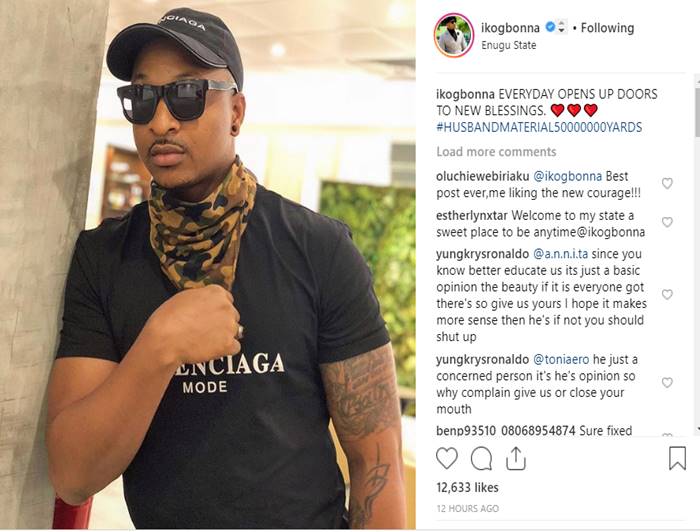 Recall that Sonia, mother of his son, Ace, has since dropped his last name. She edited her name from Sonia Ogbonna Morales to Sonia LaReina on all her social media accounts and has stopped wearing her wedding ring.