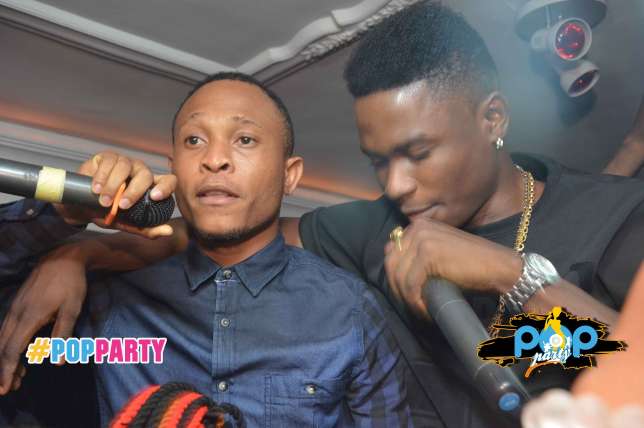 YBNL signee, Viktoh, is yet to strike gold like his close friend, Lil Kesh, in the music industry and people are fond of reminding him of his 'misfortune'.
During the week, he had an open confrontation with a social media user, who tried to ridicule him. In an attempt to fight back, he became very offensive and wished the young man a miserable death.
While speaking with Sunday Scoop, however, Viktoh, stated he didn't intend to be abusive until the young man called his late mother an unprintable name. He said, "The person said a couple of things on my page, including abusing my family and my mother. My mother died in 2009 and I cannot take an insult to her from anyone.
I am a very quiet person and everyone knows. People always say celebrities don't reply to comments on social media but I always take my time to reply my fans. I think people want to take that for granted, forgetting that I am human too," he said.
According to him, he is yet to get over his mother's death as she was his closest friend. He said, "It has not been easy coping without my mother because I was always running to her whenever I had issues. She died after an illness; I miss everything about my mother. But my dad is still alive."
Viktoh also rubbished insinuations that he is jealous of Lil Kesh's success. "Lil Kesh, who is a big artiste today, is my product. I discovered Lil Kesh on the streets of Bariga, Lagos. I am happy I did something good for him and I am proud of what he has become today. People may say different things about us but we treat each other like brothers," he said.
Admitting that things have not been rosy for him in the music industry, he noted that he was not ready to give up. He said, "I believe God's time is the best; I cannot rush things. Yes, I want to be a superstar but if I don't walk in line with God's plans for me, I might lose everything and live a life of regret.
I still have enough time and my style of music is still relevant. Quitting music means I am a coward and my late mother would not be proud of me. The fact that things are yet to fall into place for me doesn't mean I should quit music.
I am done with my studies at the University of Benin but music is what I love. I cannot quit; I will just keep working hard," Viktoh said.