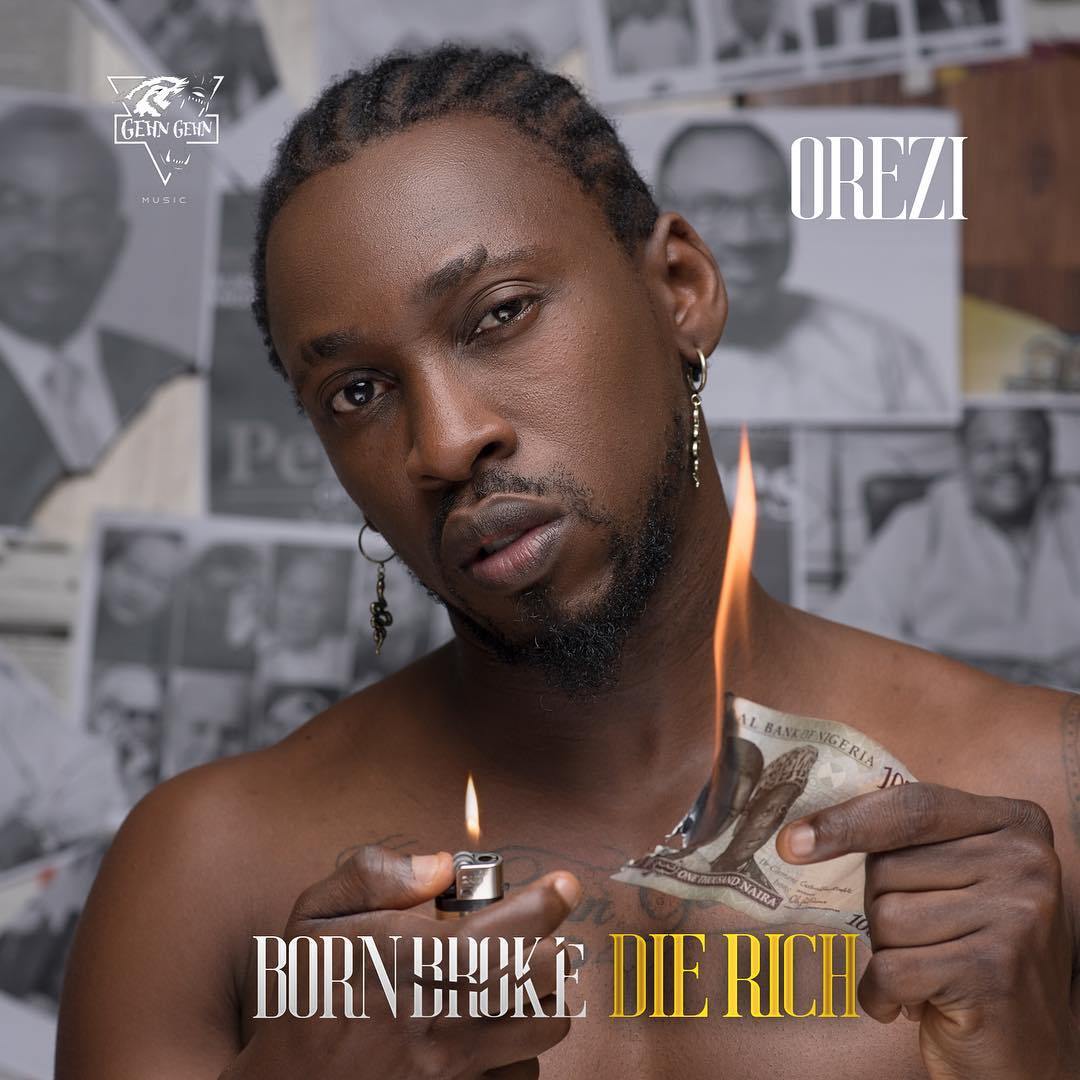 Singer Orezi came under massive heat a couple of days ago after he released the art for his new single 'Born Broke Die Rich.'
Orezi was seen in the photo with a burning Naira note which caused many to lash out at him.
Speaking with Saturday Beats the singer said, he never burned Nigerian money as it was just graphics.
"I never burnt the N1,000 note like people thought, it was just graphics; an edited picture. I did not burn the Nigerian currency. If you look at the picture, you would see that the fire almost got to my eyes. If it were real, I would not have been able to withstand the heat. I cannot allow fire to burn my eyes because I want to take a picture. I replied some comments when people were criticising me because of the picture.
"I told them that it was an artistic paper and I did not burn the Nigerian currency. Why would I burn money to promote my music? A lot of my fans also tried to explain to those that were abusing me that it was an edited picture, but they would not listen. Some people went as far as saying that they would arrest me because it is against the law, but I did not burn the money. It is not everything that you can explain to people; sometimes you just have to keep quiet."
On the song 'Born Broke Die Rich', the singer said;
"It is just a song for people like me who were not born with a silver spoon in their mouth, but we aspire to be great so that our children would not suffer the way we did.
"It is an inspirational song that advises people like me to work hard for their children's sake. In the song, I said that my child must not suffer the way I did and that is why I work hard the way I do," he said.
IOn being signed to DMW back in 2013;
"I never signed on with Davido's record label. We were supposed to work together and we had a deal but at the time, he travelled (out) and the deal was taking too long. Some things were not in place for the deal to happen so we decided to hold on. However, we are very good friends and we have done about two songs together.
"This year, we would also do some projects together. Right now, I am an independent artiste signed on with my record label, Gehn Gehn Music," he said.