Controversial pastor Chuwkuemeka Ohanere, popularly known as Odumeje, has denied saying that he will die soon.
It was earlier reported that the Anambra-based pastor told his congregation during a recent sermon in his church that he had completed his mission on earth and would be "leaving" soon.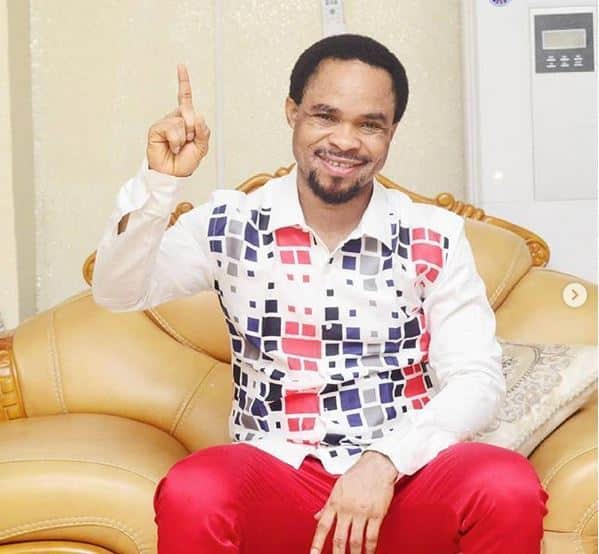 In a video that made the rounds, Odumeje said he has instructed his son to take care of his wife and siblings when he dies because his time is near.
His words,
"I have called my little son, KingDavid, and I told him that very soon, I your father will leave. You must take care of your brothers and your mother.

"I came to this world for a purpose, and that purpose has been fulfilled. I have finished my earthly ministry, and I will leave soon."
However, reacting to the viral report, Odumeje's media aide, Amaka Okoye, in a chat with the Nation, debunked it as false.
According to Okoye, the prophet did not make the statement attributed to him.
"You know that some people when they want to destroy someone's image, they will write something with your name and put it in a YouTube and say that you said it. The prophet never instructed his son, David to take care of his house and that he will die soon." Okoye said.