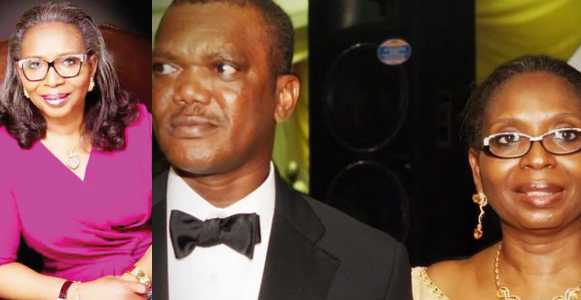 Ibukun Awosika who is the first female Chairman of First Bank of Nigeria Limited and owner of upscale furniture company, The Chair Centre Group, says she sees nothing wrong in a woman kneeling for her husband, and that she can kneel before her husband, Abiodun Awosika in the presence of 10 million people because he is her husband. Her statement comes amidst social media debates on whether it is right for a woman to kneel before her husband.
Read excepts from Awosika's interview with The Nation where she spoke on joggling her family, her sprawling career and also kneeling before husband.
Many career women find it difficult coping with their homes. In all these, how do you juggle between your roles as a mother, wife and career?
In life, you decide on those things that are important to you, because as a woman I have all my visions and dreams and I want to achieve them. I want to also be a successful mother to my children and I want to be a successful wife to my husband; once I am able to balance it up, it will make a successful home. All we need is understanding. And we need a balanced home to have the right atmosphere. I also apply wisdom most of the time because the day my children matter most to me, I create time for them. The day it is my husband that matters, I create the time. The same goes for my work. If not, everything will crumble and that is why I need to measure the percentage of attention I give to them and that is why I can't advise another woman on how to run her family because it is your circumstances that determine your kind of action; my home is different from any other home. I am happy to be married to the best man.
How has this rubbed on your success?
No matter what you think I am, in my house, my husband, in spite of my achievement, is the head of the home. Whatever I am today, I can kneel down before my husband in front of 10 million people and it would mean nothing to me because he is my husband. The secret of Ibukun Abiodun Awosika's perfect marriage is empowering and inspiring her husband every day. And of course, the mutual support and love must be present