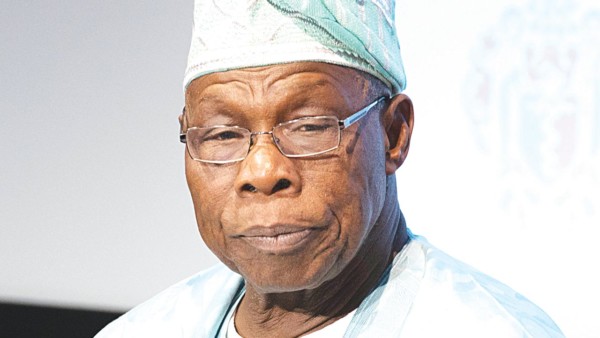 Former president Olusegun Obasanjo has said that he'll not rest "until we get this country to where God wants this country to be."
According to Punch, Obasanjo made this known while receiving a former Minister of Special Duties and Inter-governmental Affairs, Tanimu Turaki, a 2019 presidential aspirant, at the Olusegun Obasanjo Presidential Library in Abeokuta.
Turaki had visited Obasanjo with a 10-man delegation to let him know of his presidential ambition.
Obasanjo said:
Let me say that what is happening here today or what you're making to happen with your delegation particularly gladdens my heart. You are firming up and stabilising our democracy. Democracy is not a destination but a journey and there is no nation that can claim to have reached the final destination.

It is good for us as a nation and our democracy. We have said a lot of things that we have identified about what we need to put right as a country.  What do we lack? Why are we not where we should be?

We are so divided today the way we have not been before. People are deprived socially and economically. But you know I have never lost hope. The reasons are many, but one of them is what we are having here today.

This country has been blessed by God with men and women of calibre, who can stand their own anywhere in the world. Why are we underperforming? Simple, leadership.

What you are saying in simple language is that we are not short of leadership that can perform and that leadership should be given an opportunity. A nation can be destroyed not necessarily by people who are doing bad things but people who keep quiet when bad things are being done. They are the worst enemy of the nation as much as those who are doing bad things.

For me, I'll continue not to rest until we get this country to where God wants this country to be. I share your concern but I believe that no one can do it alone. And for me, anybody who will lead Nigeria to the Promised Land will have my support.