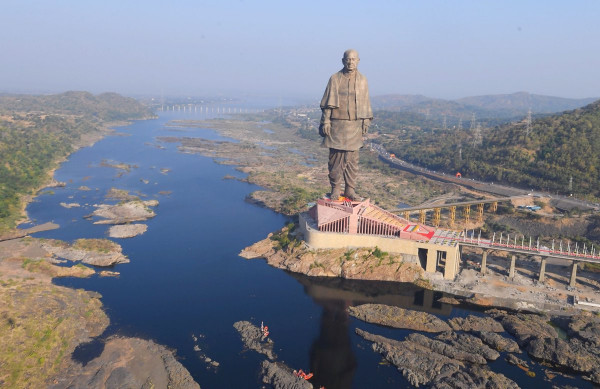 A statue of Sardar Vallabhbhai Patel, one of India's independence leaders, has been unveiled.
The statue, dubbed the "Statue of Unity," is 182 meters tall, making it the tallest statue in the world.
The statue was officially opened by the Indian President Narendra Modi in an event attended by more that 5,000 police officers, The Guardian reports.
Modi described the statue as "an answer to all those who question the existence of India." He said:
The height of the statue is to remind the youth that the future of the country will be as huge as this.
The bronze-clad statue cost $430 million to build and houses a memorial garden and a museum at its base.