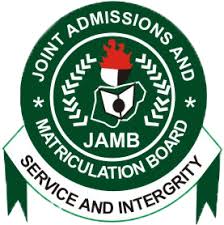 New policies have been adopted by JAMB that will guide the admission processes. Those policies are listed in this article.
The Minister of Education, The JAMB Registrar, The Vice Chancellor of all Universities, The Rector of all Polytechnics, and the Provost of all Colleges of Education in Nigeria have reached conclusions on how admission processes will go.
These policies are listed below:
ADMISSION POLICIES ADOPTED BY JAMB
Candidates should Beware of Change of Institution. Prof Oloyede warns.
We are introducing a process to ensure that there is no delay in admission of students – Jamb
No University is permitted to hold on to a candidate for a long period. Once a candidate cannot be admitted into certain University, such should be released to other Universities.
All Universities are henceforth expected to obey and comply with the timeline of  the admission with the new system
With the new system, it would be no longer possible for candidates to upload a fake O level result as done before now.
Candidates should be careful of information submitted while registering. Even your date of birth can cost you a lot when you are to be mobilized for NYSC – Prof Oloyede
All Universities have their Quota by Jamb already. We might not be able to release some information now. Meanwhile, Universities can request for more Quota
All Universities still have the flexibility to create their cut off marks.
Jamb will no longer release any further results. Meanwhile, more stiffer measures are being taken to avoid fraudsters during Jamb. – Prof Oloyede
Jamb will keep suggesting qualified candidates to Universities.
All Universities will download the list of students who chose them. Meanwhile, there is a risk in this.
With the new system that will be implemented, a candidate can now use a USSD code to confirm or reject his/her admission. You can also confirm your admission status as a candidate
The window is closed for a candidate for that year once he accepts an admission, . These are the benefits of the new system – Jamb
With the information here, Post Utme Screening results is part of the admission processing.
Carrying capacity, cut off marks, download of candidates will be concluded by Universities.
Before now, a candidate applies for Medicine and because the University needs more students in Agric, such student is moved to the department. The damaged is caused because such student won't get to know until a later date. With the new system, that is now history.
There will be no automatic admission for those without the necessary requirement. And for those that met with the requirement but were denied admission, Jamb will contact the said institution to know why they are not admitted yet.
Jamb cannot decide cut off marks for Universities – Prof Oloyede
The system will  be very easy to use for all – Jamb
Once again, Jamb will not impose anything on any higher institution.
The new system is a secured one. So all stake holders present should be relaxed.
All available national/west africa certificates are available for admission. Nothing like ICTS result-Prof Oloyede
The world of CAPS – Central Admission Processing System (JAMB), is here.
Admissions to Universities will now be timely.
If you have not uploaded your O level before now, please do. But if you have before now, no problem – Jamb
Will Post-UTME be conducted?, the Minister said we will allow Post Utme for those who wants to do it. He did not impose it- Prof Oloyede
ASUU activities should not affect admission processing. Else, no admission for that University for that year – Prof Oloyede
No student will henceforth be admitted with Awaiting Result – Prof Oloyede
Students are free to transfer from one University to the other. This Law has been in existence for 29 years now. No University has the right to disqualify any student once he or she is qualified – Jamb
Jamb will not wait for Neco but will be flexible. Once result is out, they can send them.
To those who had done regularization some years back are advised to do the ongoing one. What they have done is not the right one. Prof Oloyede
Once you are given an admission into a University, it is only the school that can release such student/s to another University. These students cannot be transferred unless the University signs the necessary document once accepted. – Prof Oloyede
An HND student of the same field can cross to 300 level of a University once he or she is qualified.
For success in JAMB 2019, there are very