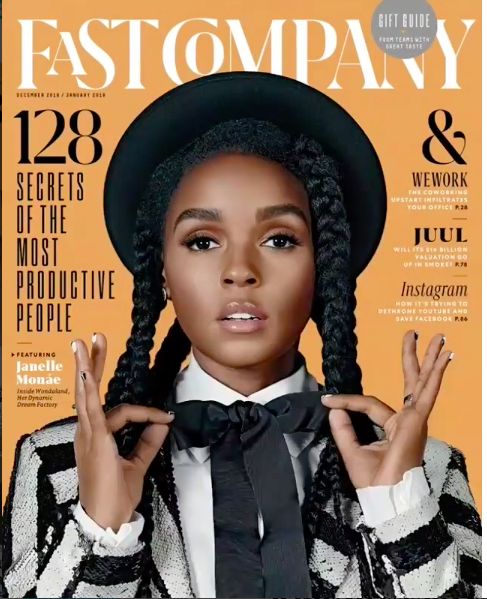 Janelle Monae is the cover star for Fast Company's December 2018 Issue.
In her interview, the musician, amongst other things, speaks to the magazine about her record label Wondaland Records and when asked how she manages to get everything done, from having four movies in the works to the release of her deeply personal concept album "Dirty Computer", her response?
"SLACK! Email used to stress me out. Now I can organize every conversation, and I go into the channel when I need to—I don't check it every hour. Like, when I get up the first thing I do is not look at my phone.