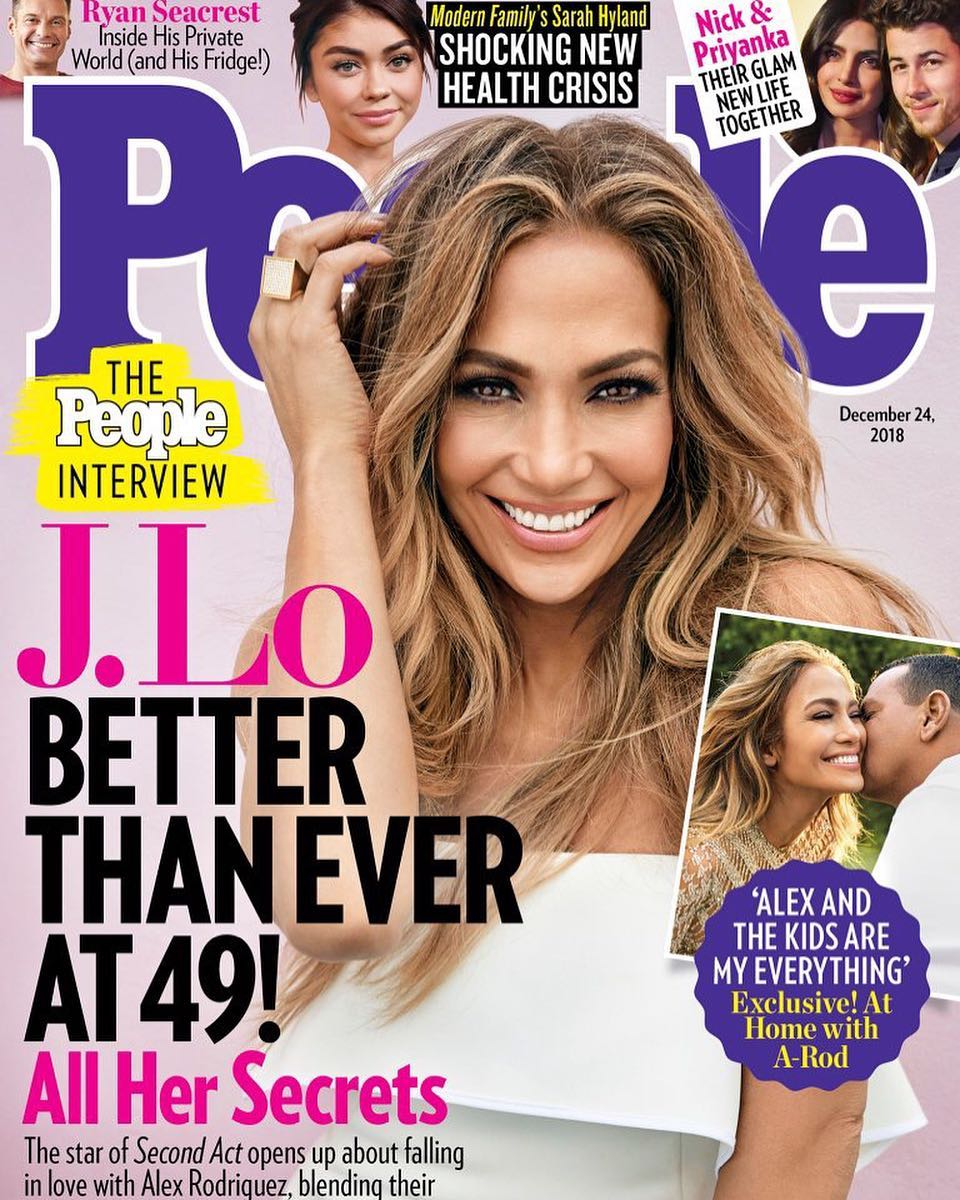 Jennifer Lopez is glowing on the cover of People Magazine's latest issue.
The 49-year-old star opens up about love, life, and her blended family to People Magazine.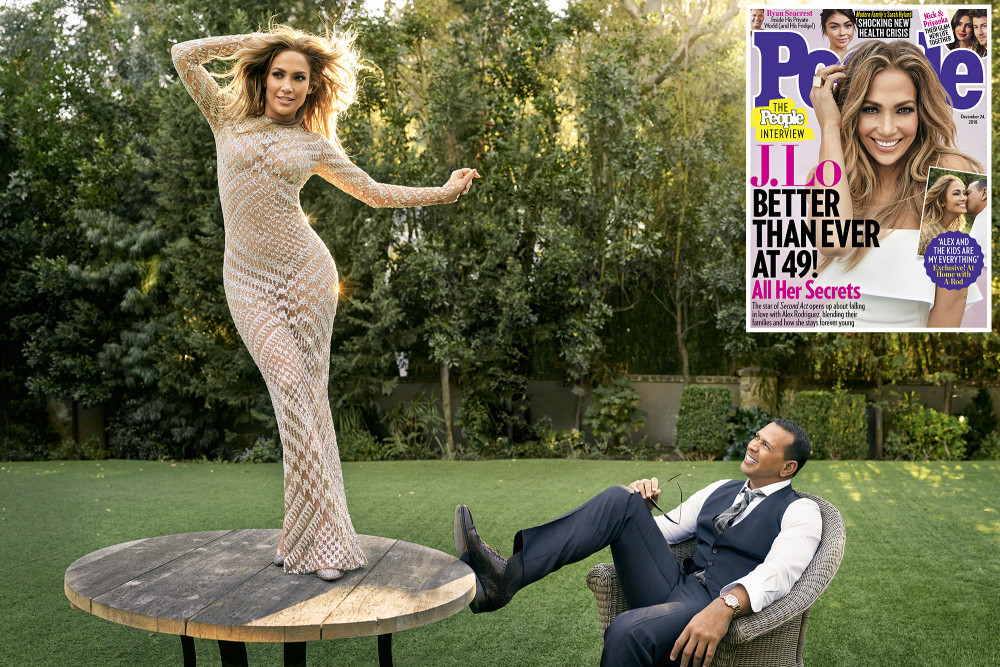 According to her, on her relationship with Alex Rodriguez, "We love each other and we love our life together. The exciting part of our love is that we're both very aware of how lucky we are to have found each other."
On their children, she says "Kids are so beautiful and open to love and new friends. I was so loving to his kids and he was so loving and accepting of mine, and they embraced each other right away. [It was] 'I get a new bonus brother and sisters to hang out with all the time and it's nice".