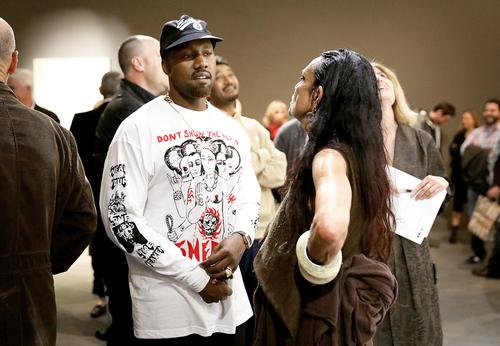 The godlike rapper revealed the album announcement on Twitter Monday night, tweeting out a tentative album cover, which resembles that of Yeezus ' CD, and its release date, September 29th .
He originally teased the album hours earlier on Monday when he shared the cover art with no caption.
At the time, many fans believed it was a sequel to Yeezus , based off the cover art, but it turns out it's the follow up dubbed Yandhi , which as you can tell is a play off "Ghandi", similar to how Yeezus was with "Jesus."
— ye (@kanyewest) September 18, 2018
You might notice that September 29th release date happens to be a Saturday too (not a Friday) and is actually the night he performs on the season premiere of Saturday Night Live.
We presume the album will arrive right after his performance that Saturday night at midnight.