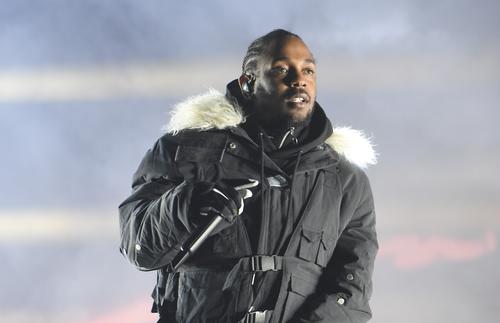 Pulitzer winner, Kendrick Lamar, on Friday, led the pack of nominated artistes in 2019 Grammy Awards .
The American artiste was announced as the top contender with eight nominations, including seven for his musical composition for the Marvel Studio' s Black Panther .
According to the Recording Academy, " Black Panther : The Album, Music From and Inspired By" is up for Album of theYear ."
Other categories Lamar got nominated include , Record of the Year , Song of the Year and others . Trailing Lamar in the nominations stakes are Drake withseven, and Carlile and producer Boi- 1 da with six apiece.
After receiving two Grammy nominations for her breakthrough " Bodak Yellow" last year , Cardi B continues her hot streak with five nods , including Record of the Yearfor her hit " I Like It" . The Recording Academy shared the full list on their website, Grammy.
Meanwhile, the four major categories (Album, Record , Song of the Year , as well as Best New Artiste) have all been newlyexpanded from five to eight nominees , making room for a broader range of artists and genres to get acknowledge