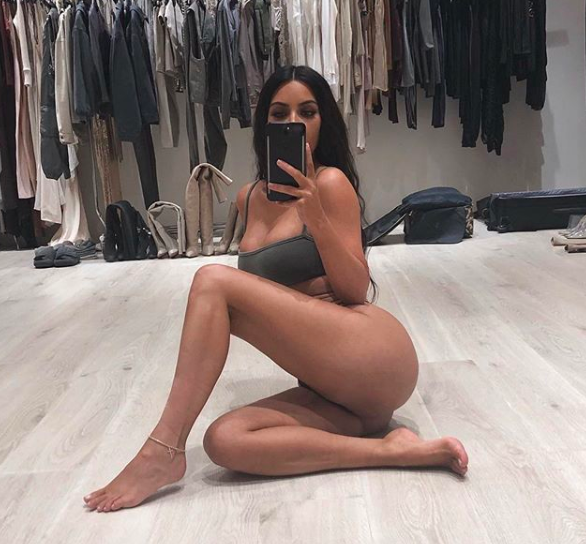 Reality TV star Kim Kardashian has again bared her butt in a sexy new snap shared on her iG.
The stunning mom of three while preparing for sister Kylie's birthday party last night, shared a photo of herself baring her curves and contemplating on what to wear.
She wrote;
Hmmm what should I wear tonight?