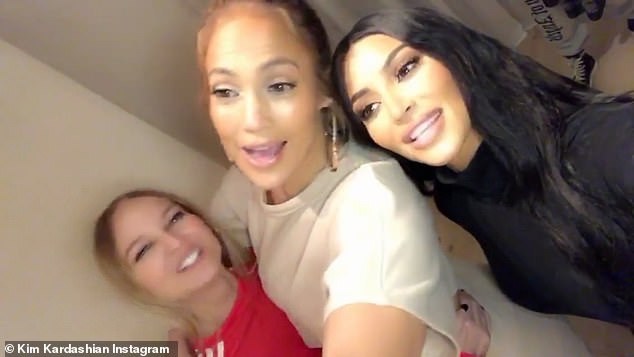 Kim Kardashian was excited after finding out she would be hosting her 'idol', Jennifer Lopez, for a movie night at her home.  
In a video posted to her Instagram stories, Kim, 38, gushed about just how much the singer has meant to her – revealing Jennifer was the reason she 'became obsessed with glam.'
Jennifer had stopped by to screen her new movie Second Act, and Kim just could not believe the actress had paid her a visit.
'Alright guys so I am having a movie night tonight at my house, and let me just say something – never in my life would I have imagined that my idol would want to come over and have a movie night with me,' Kim began, clearly awe-struck as Jennifer popped into the video.