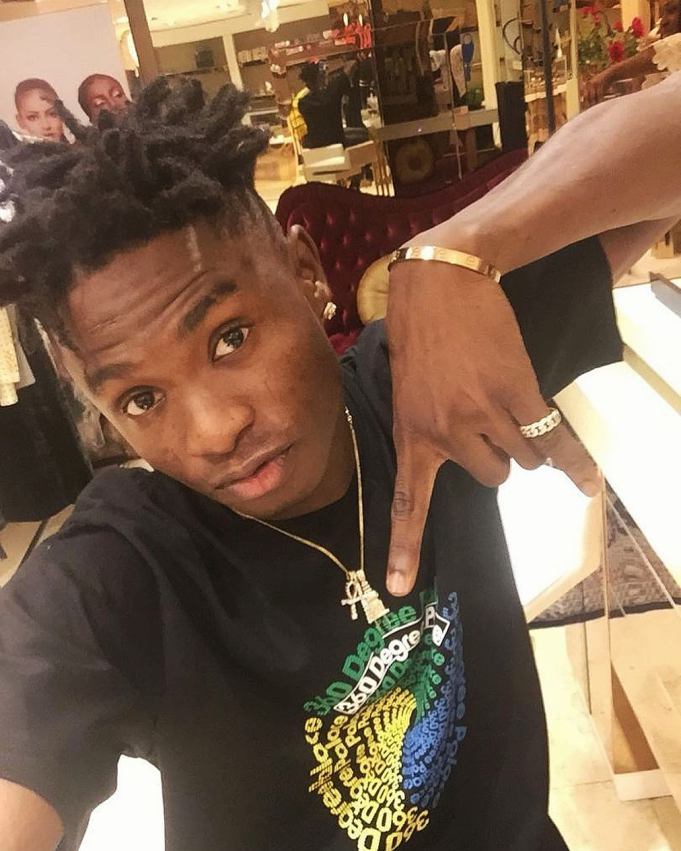 Popular show promoter Kogbagidi  last week lashed out at YAGI Boss, Lil Kesh saying the singer didn't have what it takes to become a leading artiste again.
While reacting to Kogbagidi's statement, Kesh tweeted that the Internet is like a market square and those who can't take care of their baby mamas would always want to take out their anger on others.
However, in a chat with Sunday Scoop, Kogbagidi said the singer must have taken excess alcohol when he posted the tweet.
He said:
"I am happily married and blessed with kids. I only have a woman in my life and she is not a Nigerian. If you check my Instagram page, you will see photos of my family. If he (Lil Kesh) says I have a baby mama, he must have taken something strong. My wife and children live in the United Kingdom and I visit them frequently."
He also said Kesh had nothing on him, insisting that he only made an honest assessment of his music and growth.
The show promoter stated:
"The entertainment industry is all about talent and creativity. Over the years, a lot of new acts have been discovered and more are still coming in. After Lil Kesh left YBNL, Olamide has signed new artistes. What I said shouldn't be an issue as I was only evaluating the industry. I don't have anything against him and I am not trying to pull him down. I am a fan of Lil Kesh, but he is not doing well at the moment.
"He needs to be creative. He should take what I said and work on his music. If he puts out something nice, I will speak well of him. I have called him for shows many times and paid him fully. If he has taken what I said personally, it means he is not a good artiste."
According to Kogbagidi, Kesh is below him regardless of how much he has made in life.
He said:
"I am a show promoter; I have never begged him for money and I have never owed him money for any show. I have dealt with people bigger than him in the industry. If I go to him tomorrow with a show worth N10m, he cannot reject it."