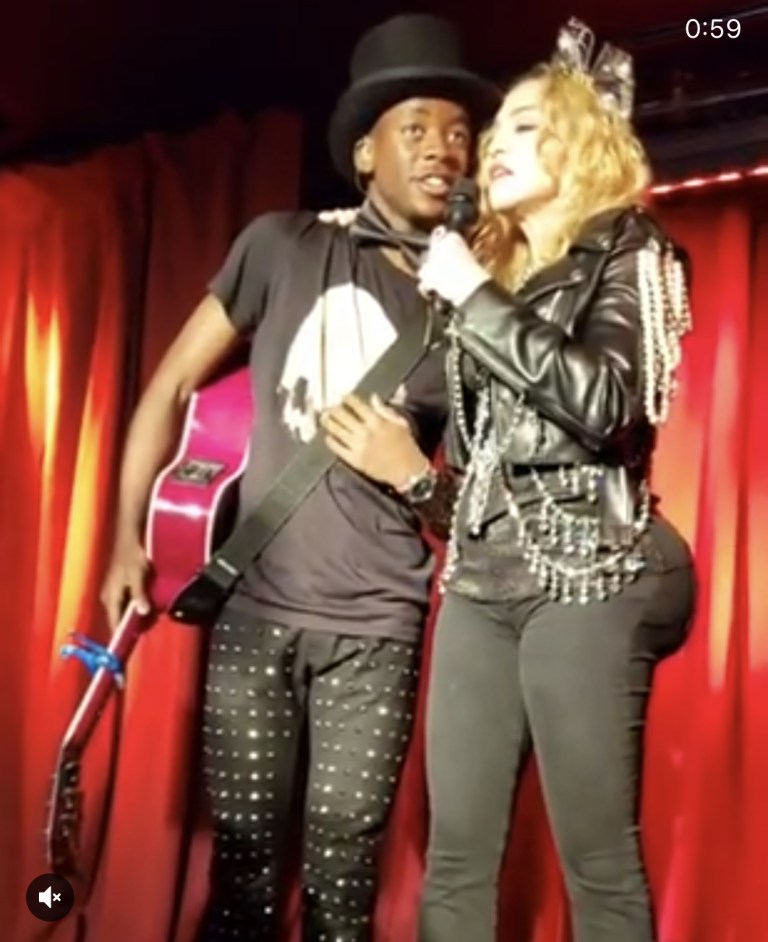 Music legend ,Madonna rang in the new year by performing on stage with her son,Banda, however ,it's her butt which has captured attention .
The 60 year old legend rocked a skinny black jeans ,but from the side ,her butt looked visibly protruded.
This has many wondering if she had butt implants .