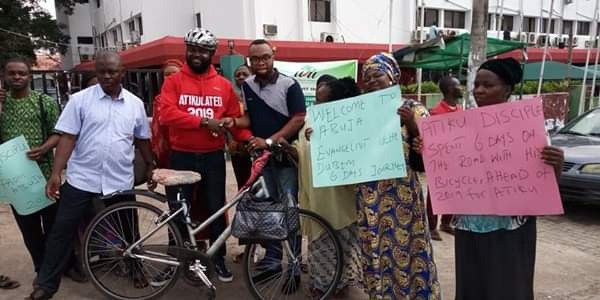 Uche Dubem, a Psychology graduate of the Imo State University, who arrived Abuja, last week, after taking off from Shoprite, Owerri, Imo State, on October 13, had a shock while urinating which made his lose consciousness.
However after he collapsed and regained consciousness at the hospital, Mr. Uche said ;
"When I woke up I found myself in the hospital; the National Hospital. Series of tests were conducted and at the end of the day my BP was about 300. But now I am getting okay."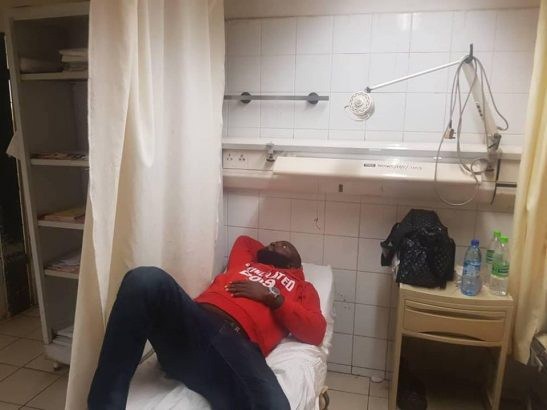 He said he was one of the Nigerian youths that had benefited from the scholarship scheme sponsored by Atiku.
"I did not do this for money, if it is for money, I know how and where to get it. So this is a call to all Nigerians, especially the electorate not to make another mistake."