Brescia striker Mario Balotelli has missed training again, amidst reports that a legal battle is on the horizon.
ANSA, Calciomercato.com and Tuttomercatoweb all claim Balotelli was absent without permission from Brescia's training ground in Torbole this morning.
It comes after the 29-year-old skipped training without a valid reason last week, prompting owner Massimo Cellino to speak of his regret in signing him.
It is claimed Cellino wants an early termination, whereas 'SuperMario' would like to see out the remainder of his contract.
Although he has two years left on his deal, it becomes void if the Rondinelle are relegated to Serie B at the end of this season.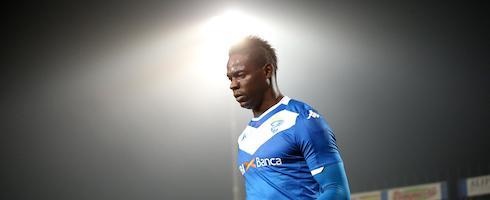 Read Also: Man City, Inter waited for Messi to signify he wanted Barca exit
Therefore, all three media outlets warn the situation could get messy and end up in court, if it means Brescia ridding themselves of the former Inter and Milan hitman.
Balotelli did turn up to training on Monday and may yet show his face at 18:00 BST this evening, when he has an individual session scheduled.