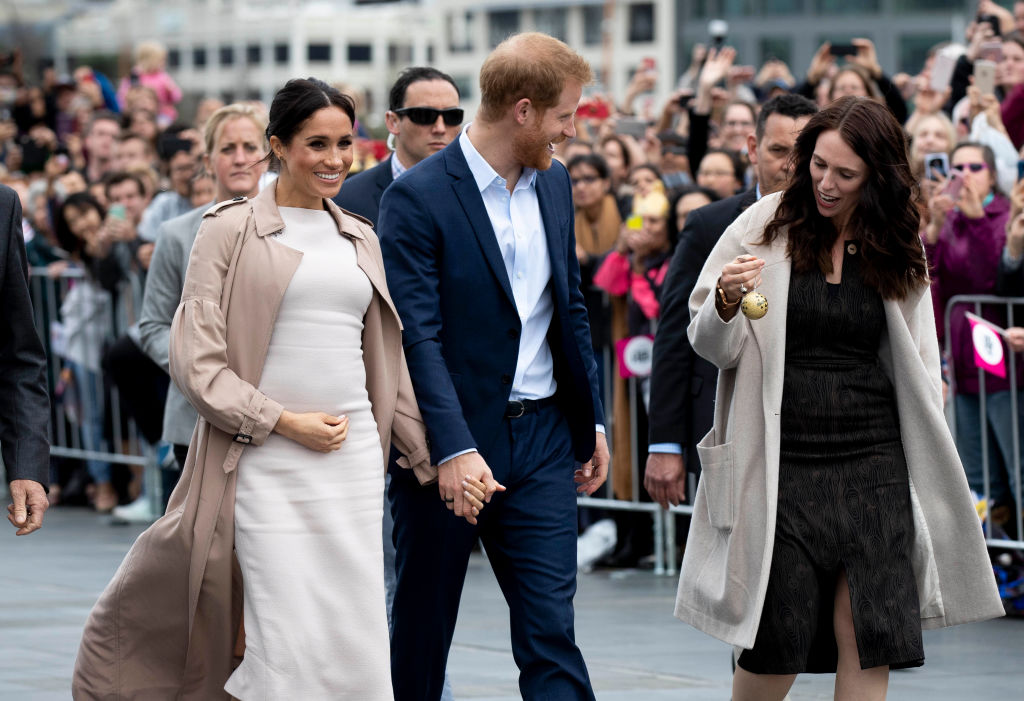 Prince Harry and Meghan Markle's first official tour is coming to an end in a few days and we've loved following them through every bit of it. The Duke and Duchess of Sussex are on their official 16-day Autumn tour visiting cities in Australia, Fiji, Tonga, and New Zealand.
Prince Harry, Meghan Markle, and New Zealand Prime Minister Jacinda Ardern met the public during a public walk along Auckland's Viaduct Harbour on October 30, 2018, in Auckland, New Zealand.
During the walk, Meghan Markle couldn't help cradling her baby bump in a loving gesture.