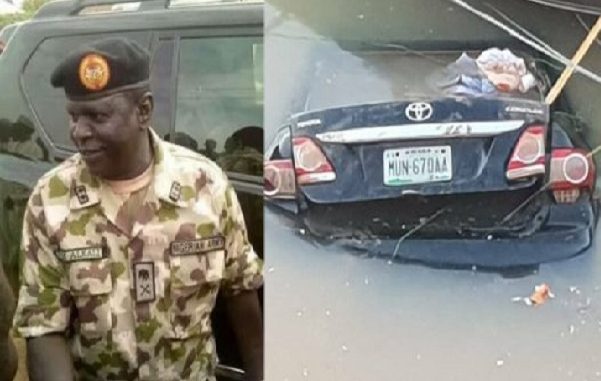 The  Nigerian Army has recovered two more vehicles on Search and Rescue Operations for Maj. Gen. Idris Alkali (retd.) The search team has recovered a Toyota Hiace from the mining pond in Dura-Du area of Jos South Local of Area of Plateau State.
A former Chief of Administration at the Nigerian Army Headquarters, Alkali, had retired a few weeks before he was declared missing on Monday, September 3, 2018, a day after some gunmen attacked Dura-Du and killed 13 persons.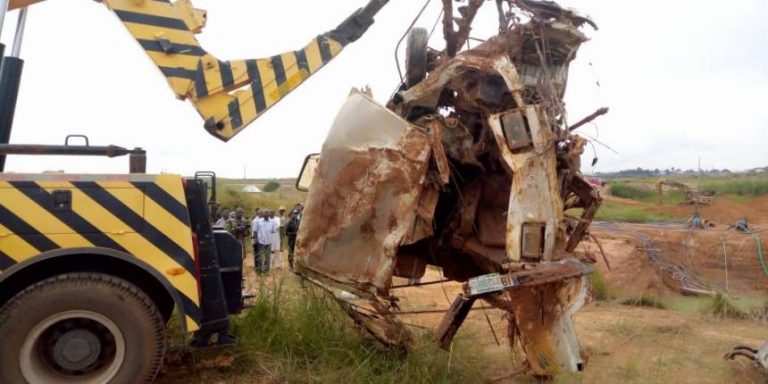 Last week his black Toyota Corolla with Kwara State registration number, MUN-670-AA, was recovered.In it was a bloody T shirt.His corpse hasn't been found.
And now,a white-coloured Toyota Hiace, with number plate Plateau RYM-307-XA, was recovered on Tuesday during the ongoing evacuation of water in the pond.
Both the car owner and the car were reportedly declared missing for the past three months.Another car was said to have been pulled out of the pond later.
The Commander of the Special Military Taskforce, Operation Safe Haven, Maj. Gen. Augustine Agundu, confirmed the recovery of the vehicles in an interview with journalists at the pond.
"The local divers have confirmed that three more cars are inside the pond, and we are going to be removing them one after the other," he said.
"We  want the missing officer live or dead, and that is a task we must do. As I earlier on said, the community should provide us with useful information."