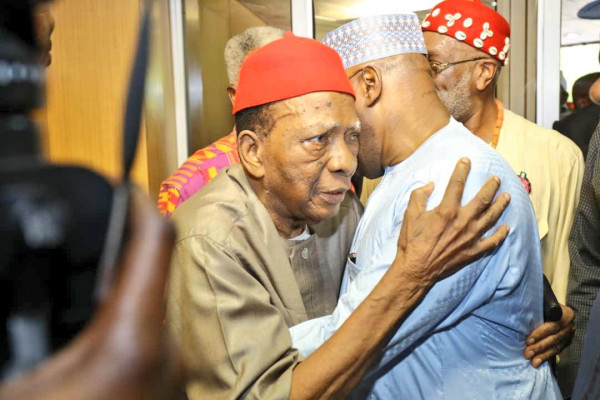 The People's Democratic Party (PDP) 2019 presidential candidate, Atiku Abubakar, has said he is committed to fixing Nigeria.
Punch reports that Atiku said this while meeting with Igbo leaders in Enugu.
He said the economy of Nigeria isn't in good shape, and he and his running mate Peter Obiwill fix it. He said:
My commitment is to fix this country. I think of the future this country will have, if I do not struggle to fix it.

Our economy must be fixed and you can trust me and Mr Peter Obi to do it.

I am always scared coming to Enugu because of the state of the runway of the airport. What does it take to fix the runway? A local government council can fix it if they are made viable.

I am a product of a restructured Nigeria. So it is a settled issue.

Article 7 (2) of the Constitution of the APC says that the party believes in restructuring and state police but what have they done about this?

We need to mobilise ourselves and vote for a ticket that will restructure Nigeria.