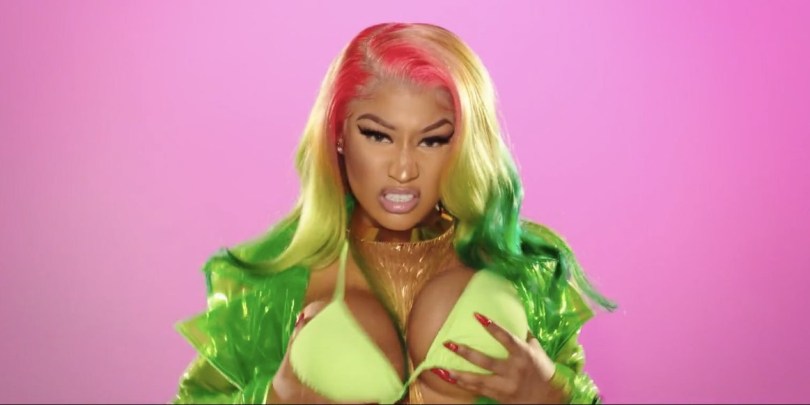 Nicki Minaj's 'Queen' era has been graced by another Gold certification.
Though yet to nab a #1 on the Billboard Hot 100, the rapper and her fans have developed a lucrative habit of buying enough of her singles over a lengthy period of time to ensure she outsells the tracks she is often "out-charted" by.
The latest cut to follow this trend is 'Barbie Dreams.'
Following in the footsteps of 'Chun Li' (now platinum), 'Barbie' has sold enough copies in the United States (500,000 units) to secure a Gold certification from the Recording Industry Association of America.
It sales extend Minaj's lead as the highest-selling female rapper of all time and see her outpace short-lived smash hits launched by number of her male contemporaries.
'Dreams' isn't the only Nicki jam making silent but serious moves commercially.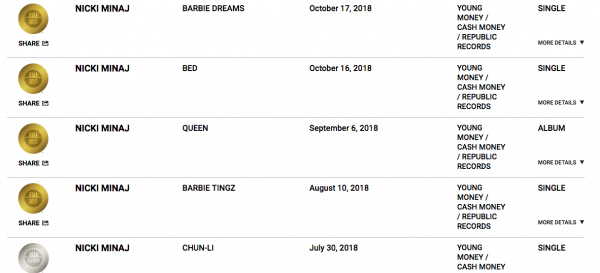 Her coquettish single 'Va Va Voom', released in the September of 2012, is now eligible for Platinum status in the United Kingdom after surpassing sales of 600,000 units as 2014's 'Anaconda' slithers towards global sales of 10 million units.
That single has been streamed 210 million times on Spotify.