A young Nigerian man has recounted how he was allegedly harassed and extorted by men of the Federal Special Weapons and Tactics (FSWAT) at the Adeniji Central Police Station.
According to the young man, a music publicist simply identified as Boluwatife, the officers stopped him in Ikoyi while on his way to Lekki on Thursday night, August 4.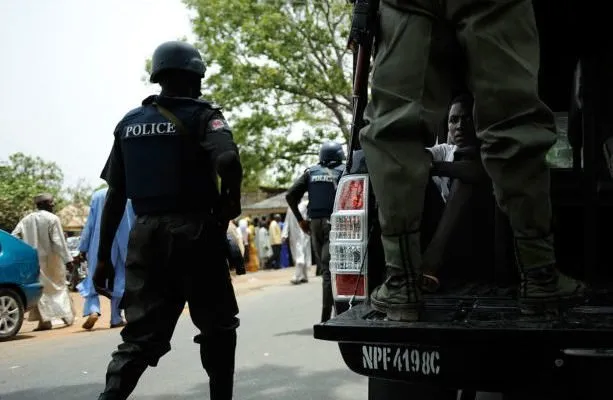 He claimed the officers took him to their office in Adeniji Adele where they extorted N150,000 from him and also made him do a video claiming he was an internet fraudster, popularly known as Yahoo Boy.
Narrating the incident on Twitter, he wrote,
"I was harassed & Robbed by members of FSWAT Adeniji Central police station, Lagos island last night. I'm still so traumatized from this????????????‍♂️. These people refused to let me call my dad or my friends, I was AWOL for 2 hours & I had to do thier bidding before I was released, I don't pray for enemy to go through this. Sighhh".
Read his full story below,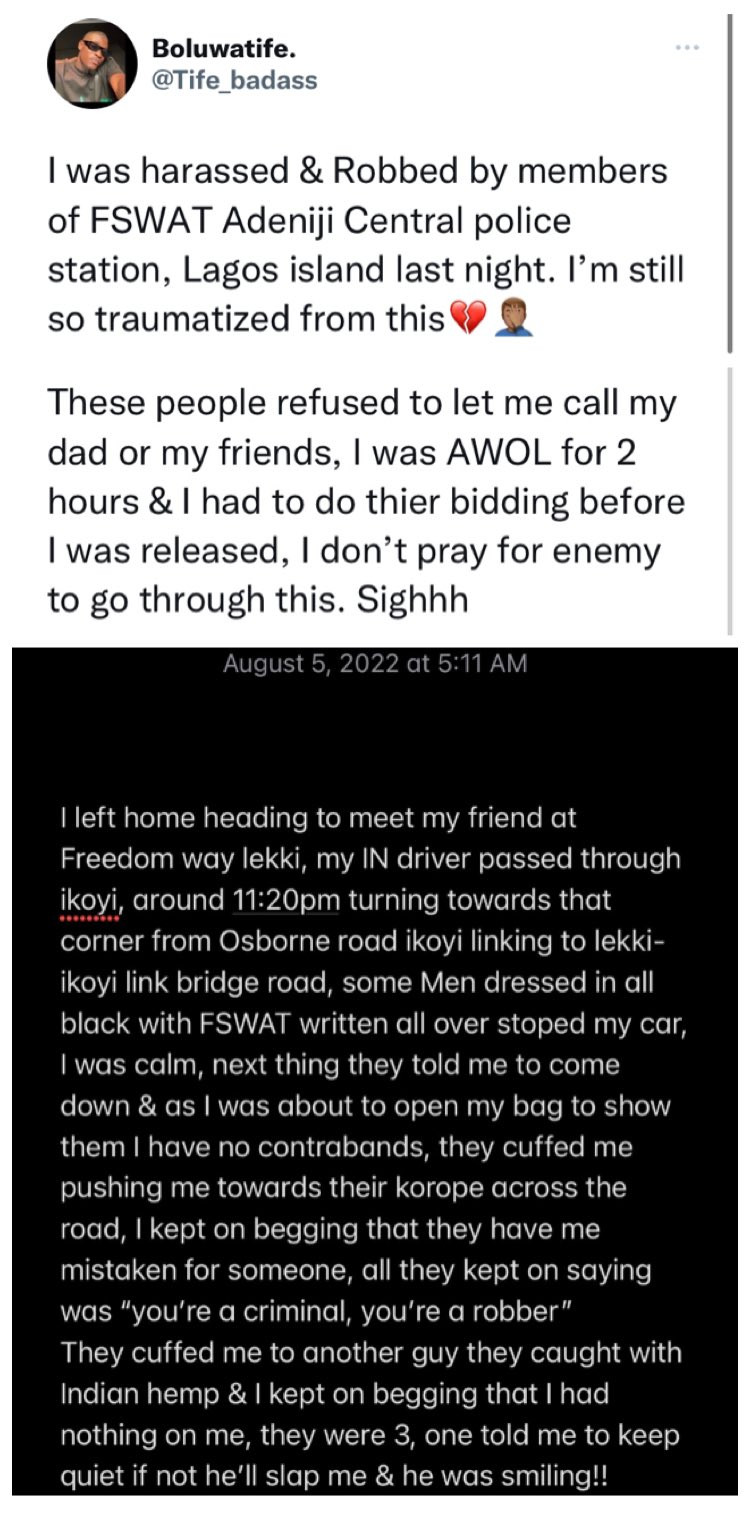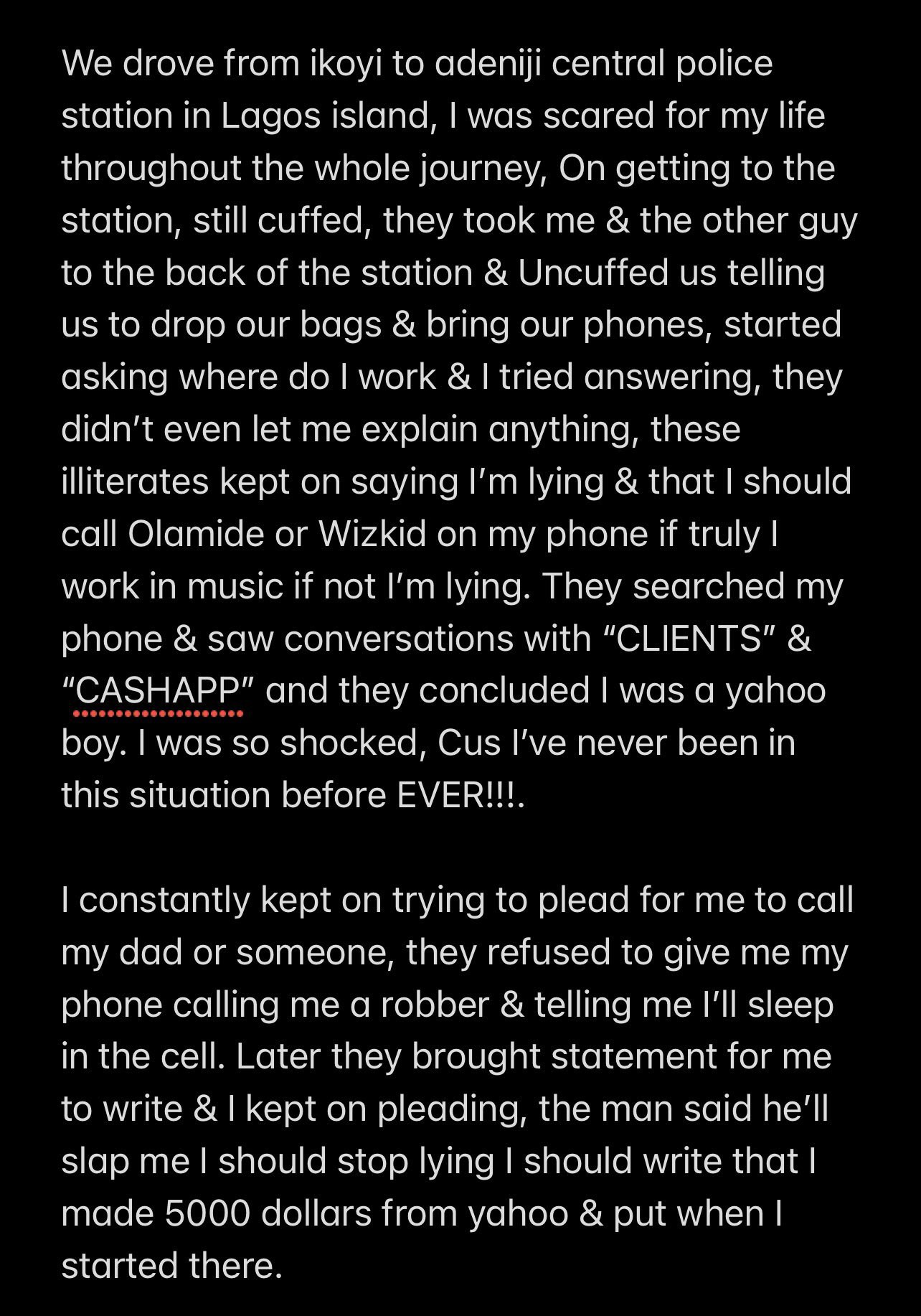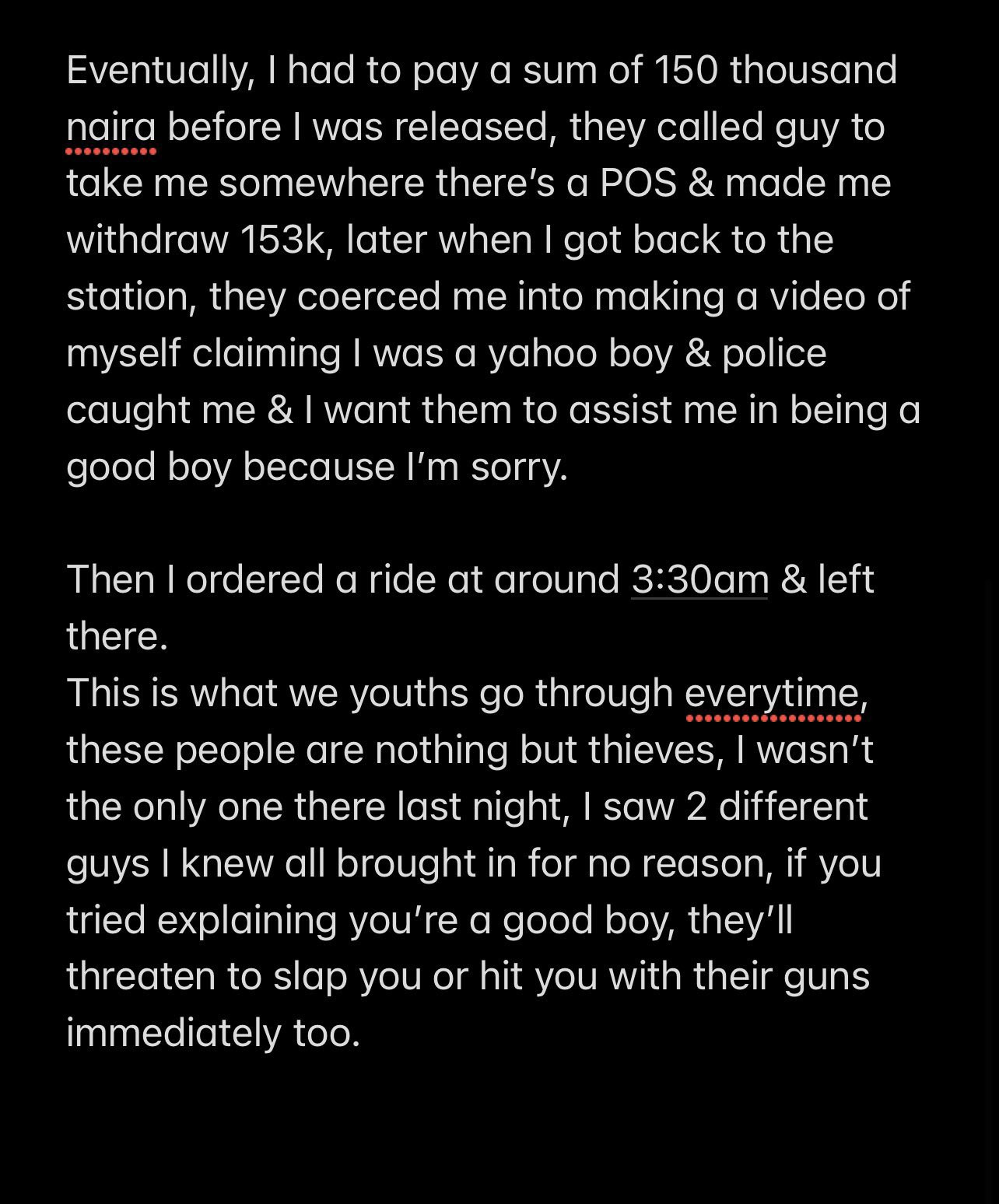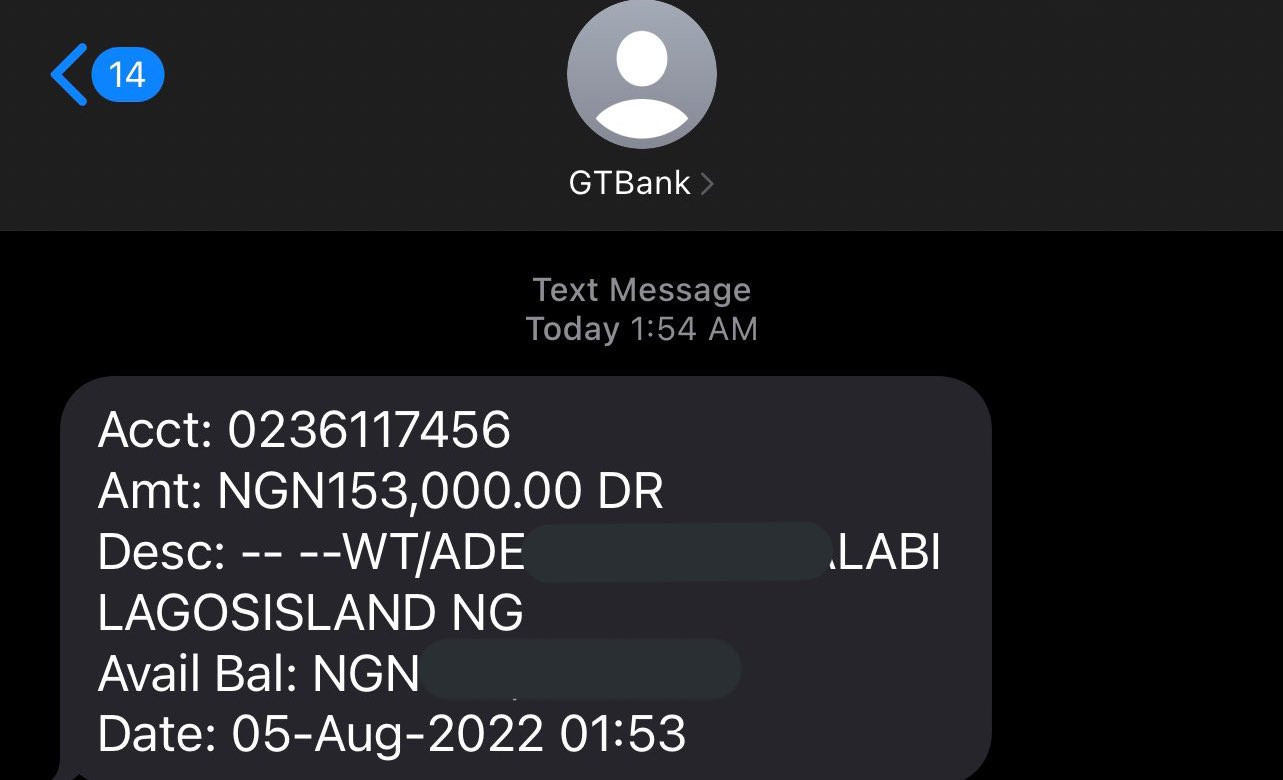 In other news, Uduak Frank Akpan, the convicted killer of jobseeker, Iniubong Umoren, has said that nothing is being done about many murders in the country.
Recall that on Thursday, August 4, a Akwa Ibom State high court sentenced Akpan to death by hanging for the murder of the young lady whom he killed after luring her to a fake job interview last year.
The presiding judge, Bassey Nkanang, also sentenced him to life imprisonment for raping the female jobseeker.
After giving his judgement, Judge Nkanang, asked the suspect if he would like to say anything to the court before he's taken away.
Responding, Akpan said, "My Lord, I am not guilty."
However, the judge told him the court has gone beyond that stage as he had been convicted already, and told him to say something related to the case.
In response, Akpan said there are many killings in Nigeria that nobody is doing anything about.
His words, "My Lord, in our country, there're many assassinations, but nobody is doing something about it."
Related Posts