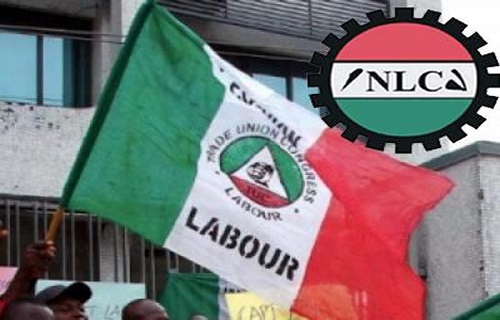 The Nigerian Labour Congress (NLC) has declared an indefinite warning strike from Wednesday, to press the federal government to implement a new minimum wage for workers.
Its sister labour group, the Trade Union Congress, had earlier on Tuesday announced that it would begin strike from the early hours of Thursday, following the federal government's failure to honour its ultimatum on the new minimum wage.
Last Thursday, the NLC resolved to commence an indefinite nationwide strike, after the expiration of the 14-day ultimatum given to the FG which will elapse Wednesday.
In a press statement signed by the NLC General Secretary, Peter Ozo-Eson, the congress resolved that the strike commences in the midnight of Wednesday.
"Representatives of organized labour, after due consultation and meetings, have therefore agreed that all unions and our Civil society allies should embark on a warning strike from midnight of Wednesday, 26th September, 2018.
"All affiliates and state councils are therefore expected to mobilize their members nationwide to ensure total compliance.
"The nationwide warning strike will remain in force until further directives are conveyed," the statement said.