The Juve star recognises that competing with football's deadly duo is near-impossible, but he is well placed to become the 'best of the mortals' As Paulo Dybala can attest, it is not easy being a mere mortal in a world dominated by extra-terrestrials.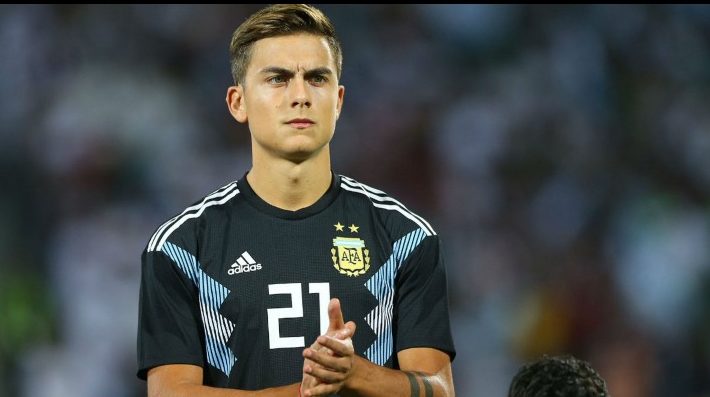 Juventus' Argentina playmaker is without a doubt one of the finest talents in the game. Petite, devilishly quick off the mark and blessed with a magical left foot, Dybala made stepping up from the second-tier Nacional B in his native land to the heights of Serie A and the Champions League in the space of three short years look easy.
 A scoring record of 72 goals in 148 Juventus games, just shy of one every other match, three consecutive Scudetti and a trip to the Champions League final in 2016-17 speaks for itself. But Dybala still has one big problem: how to gain recognition alongside Lionel Messi and Cristiano Ronaldo, his national team and club companions who over the last decade have achieved super-human things that may never be matched. 
"Overtake them? For that to be the case, Messi and Ronaldo would need to be at the twilight of their careers, but they are still doing extraordinary things," Dybala said. 

"Messi and Cristiano are beyond the norm. My objective is to be first among the humans."
It is still a lofty goal. Paris Saint-Germain pair Neymar and Kylian Mbappe are also in the running for the title of 'king of the mortals', while Luka Modric's impeccably consistent excellence over the last decade also makes the Real Madrid man a contender.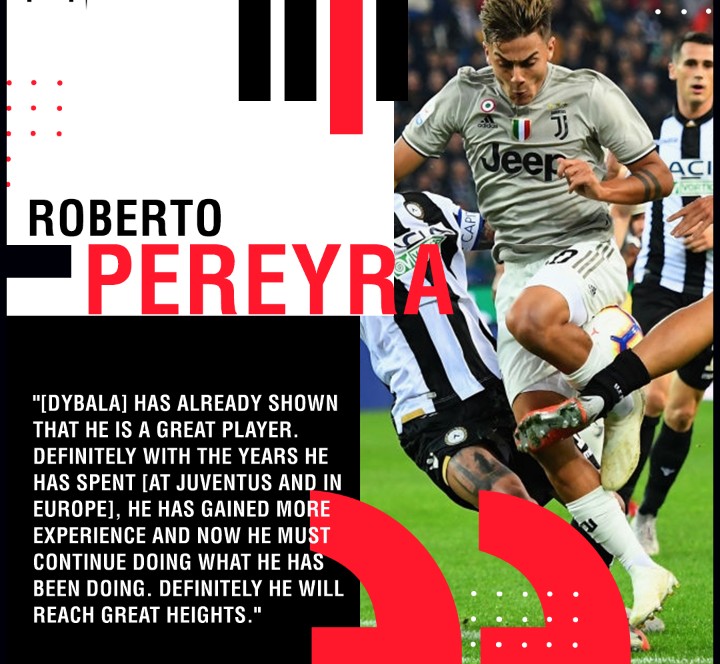 Mohamed Salah, Antoine Griezmann, Philippe Coutinho, Kevin De Bruyne, Eden Hazard: there are no lack of candidates. But Dybala has one advantage – he must prove his worth in the very shadow of the two 'aliens'.
 He certainly stepped into the breach when needed for Juventus. Having played in a more withdrawn position so far this season to accommodate Ronaldo up front, Dybala received his chance to lead the attack due to the Portuguese's suspension against Young Boys.
 The results were spectacular: a brilliant hat-trick to see off the challenge of the Swiss side and keep Juve's perfect Champions League record intact this season. It is the kind of performance that Ronaldo has made his trademark, and shows that if the Italians are to go all the way in 2018-19 their No.10 will be just as crucial as the barnstorming No.7. When it comes to international football, he has rather more to prove. Successive Argentina coaches have failed to crack the conundrum of how to play Messi and Dybala in the same starting XI, leaving him for the most part a frustrated substitute in Albiceleste colours.
 Dybala is yet to step up in Messi's absence and show he is the future for the nation, although against Iraq on Thursday there were signs he was ready to adopt that mantle. After a slow start he gradually began to dictate Argentina's play against an admittedly far inferior opponent, scything through the defence to play in Roberto Pereyra for his side's third of the afternoon.
 Tuesday's clash against Brazil represents a far greater challenge for Dybala, one of the senior figures in an experimental Argentina team. For Pereyra, though, he has already proved he has what it takes to be considered one of the game's elite.
 "[Dybala] has already shown that he is a great player. Definitely with the years he has spent [at Juventus and in Europe], he has gained more experience and now he must continue doing what he has been doing," the Watford man explained to Goal. "Definitely he will reach great heights."
 It is in games like the Brazil test where those assertions of greatness will be played out. Certainly, if one criticism can be levelled at Dybala it is that he has not shown his best football when it most counted.
 He cut a forlorn figure in 2016-17's Champions League final against Madrid, unable to shine as Ronaldo stole the show in a 4-1 victory for the Liga side. Last season too, the Argentine flopped: two petty fouls earned him a red card in Turin during an easy win for the visitors, while he was suspended for a stirring, albeit insufficient comeback in the Bernabeu.
 A strong showing for Argentina's underdogs in Jeddah would prove to observers that Dybala deserves to be mentioned in the same breath as football's finest talents. Messi and Ronaldo might still be out of reach, but the diminutive No.10 has as much claim as anyone else out there to be considered the best of the game's human contenders.