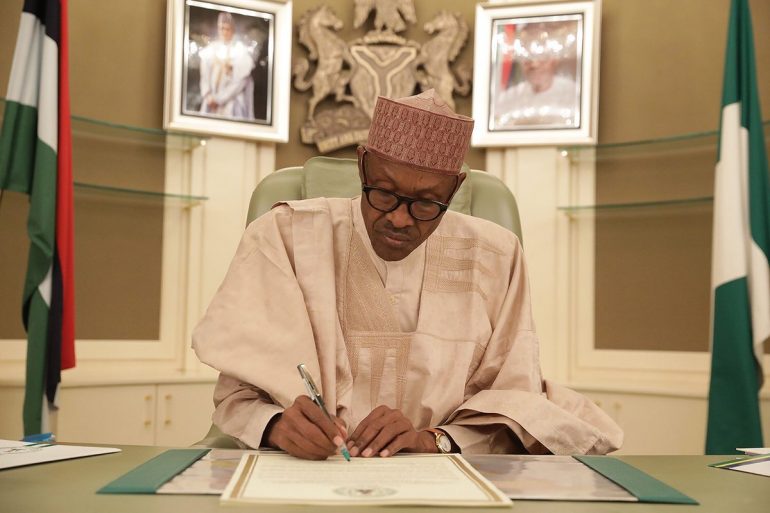 The Presidency on Wednesday reassured workers of the commitment of President Muhammadu Buhari's administration to increase the minimum wage.
Senator Ita Enang, the Senior Special Assistant to the President on National Assembly Matters (Senate) gave the assurance in an interview with the News Agency of Nigeria in Abuja.
Enang spoke in response to alleged lack of commitment by the Federal Government to an upward review of the minimum wage, which has been N18, 000 for over eight years.
"I want to assure you that the Buhari-led administration is very honest and committed to reviewing the salaries of workers.
"If he was not, he would not have set up a committee on minimum wage headed by a retired Head of the Civil Service of the Federation. This is a sign of commitment, the Minister of Labour is part of it.
"So, it shows the level of commitment, and it is not a committee of the Federal Executive Council, it is a presidential committee set up and inaugurated by the president."
The Nigeria Labour Congress through its President, Mr Ayuba Wabba, had on Monday accused the Federal Government of frustrating the implementation of the new minimum wage.
Wabba stated that the Congress had summoned a meeting of its organs next week to decide on the next line of action.
Enang, however, urged NLC to consider unemployed Nigerians in its demand for salary increment.
"The workers and labour should include all those who are qualified to be employed but are not yet employed.
"So, when we are talking about increase in the salaries of workers, let us also make allowance for new people to be employed.
"That is; thinking about those you and I have trained who have graduated, who out of frustration sometimes act and behave in a manner which they ought not to, and sometimes take to social media to harass the government and you.
"Sometimes, they even revolt against you in the house because they do not have what to do.
"So, when we are talking about increase in salaries, I agree to it, but I think we should also factor along creating employment for those who are yet to have."