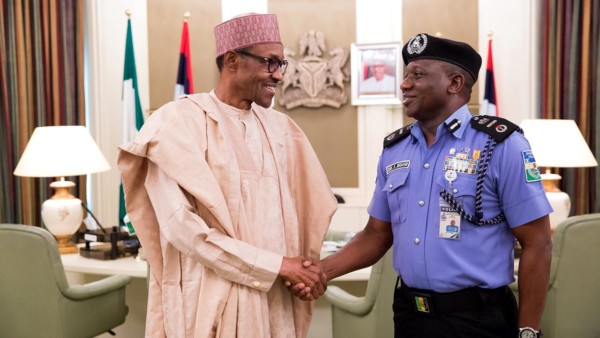 President Muhammadu Buhari on Tuesday met with the Inspector General of Police Ibrahim Idris.
Punch reports that the meeting held hours after news spread that the police has blocked the entrances of the homes of the Senate President Bukola Saraki and his deputy Ike Ekweremadu.
It is unknown what was discussed in the meeting, but Punch reports that it is believed Idris brief the president on Saraki's failure to comply with the police invitation.
The police had earlier said they were unaware of the siege on Saraki's residence