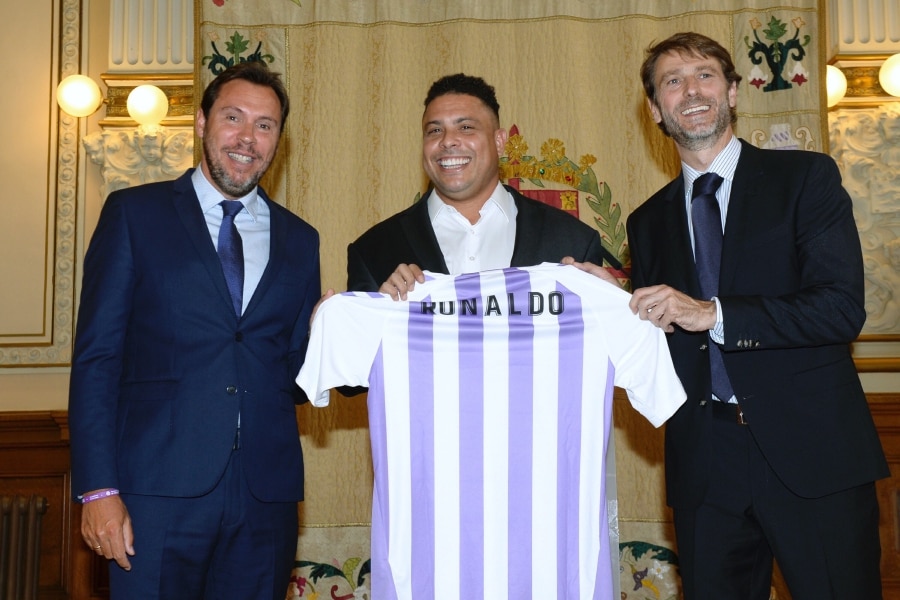 Ronaldo de Lima has become the majority owner of Real Valladolid football club, it has been reported.
According to The Sun UK, the Brazil legend purchased a 51 per cent stake in the La Liga club for £27million today.
Two-time World Cup winner Ronaldo, 41, bought the shares from Valladolid president Carlos Suarez, who will keep his position at the club.
The former Real Madrid, Barcelona, AC and Inter Milan star has invited fans to help him develop Valladolid into a Spanish giant.
Ronaldo, who will be chairman of the board of directors, said: "I have gone through many stages in my training in football to prepare myself. Football is a passion.
"We have the best resources to meet our goals, goals that are not going to stay here because we want to grow to achieve our dreams.
"This new management will be defined by four words: competitiveness, transparency, revolution and social.
"We want to form the best possible team to compete and report clearly our management. There will be a clear social content in all our actions.
"I want everyone to form this club and invite the fans to participate in this project. Give us ideas, opinions, criticisms and hopes. I want you to be part of the present and future of Real Valladolid."
Suarez added: "The arrival of Ronaldo will put Real Valladolid on the map and allow the club to take a leap of quality.
"I welcome you to your home."
Ronaldo won two league titles with Real and the Copa del Rey with Barcelona during his time in La Liga.