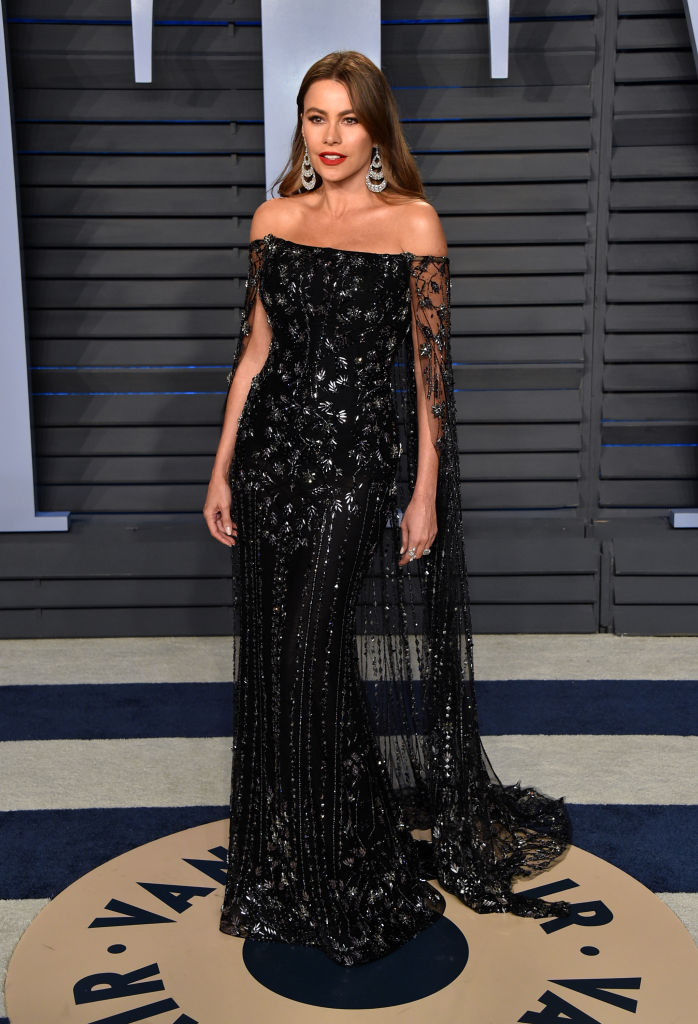 Sofia Vergara is cashing in!
The 46-year-old has been listed by Forbes as the highest paid actress on the small screen for the seventh year in a row, earning $42.5m in 2017-18.
The actress owes this earning not only to her salary from ABC's hit comedy The Modern Family but also to endorsements and lucrative licensing deals including, coffee maker SharkNinja Coffee and furniture chain Rooms To Go, which make up nearly half of her paycheck.
At number 2 is Big Bang Theory star Kaley Cuoco, who earned a total of in $24.5 million before taxes, and Grey's Anatomy's Ellen Pompeo at number 3 with $23.5 million.
Together, the world's 10 highest-paid TV actresses earned a combined $168.5 million between June 1, 2017, and June 1, 2018, up from $156.5 million in the same period last year.
All the earnings recorded are before taxes, and fees to agents, managers and staff.
See the top 10 highest-earning TV actresses below:
Sofia Vergara – $42.5 million
Kaley Cuoco – $24.5 million
Ellen Pompeo – $23.5 million
Mariska Hargitay – $13 million
Julie Bowen – $12.5 million
(tie) Mayim Bialik – $12 million
(tie) Melissa Rauch – $12 million
Kerry Washington – $11 million
Claire Danes -$9 million
Pauley Perrette  – $8.5 million